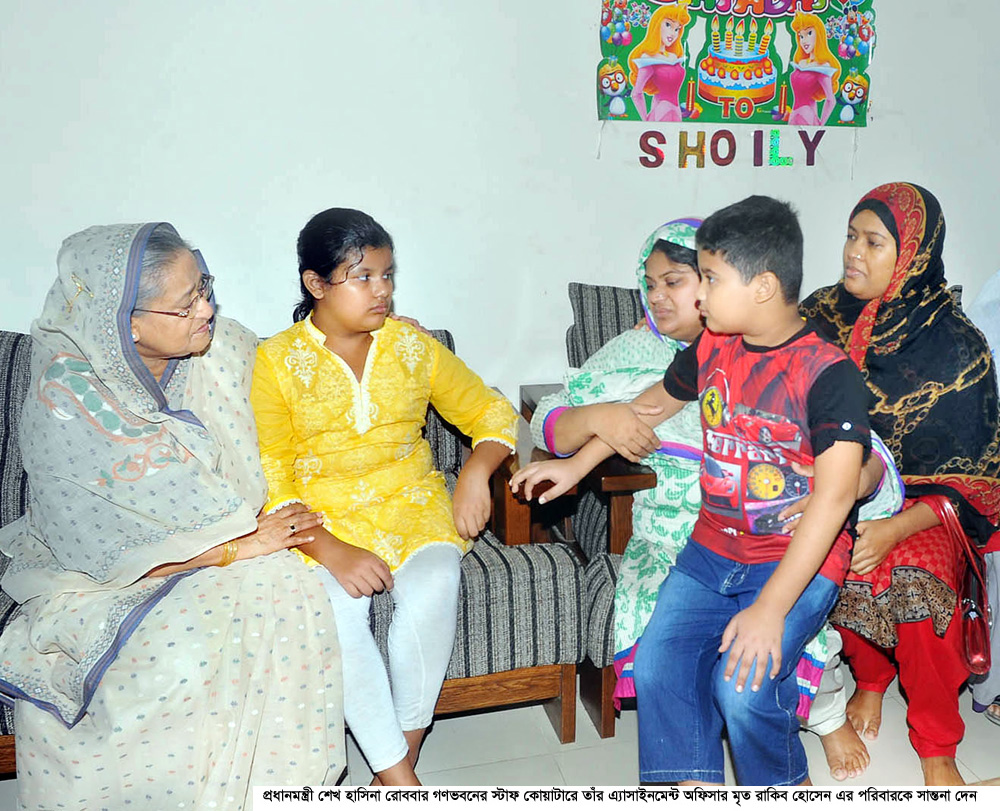 e-News® | The NEWS Company… : Prime Minister Sheikh Hasina expressed shock at the death of her assignment officer Md Rakib Hossain who died of a heart attack on Saturday night.
Late Rakib was the Assistant Secretary of the Awami League Central Sub- Committee and also the President of BCL Gopalganj district unit. In a condolence message, the Prime Minister said that Rakib Hossain was a sincere and devoted official, and with his death, she lost a close aide and also one close to her. She also prayed for eternal peace of the departed soul and conveyed her deep sympathy to the bereaved family members.
The PM's Assignment Officer also acted as the GS of Gopalganj Bangabandhu College Chhatra Sangsad. After his namaj-e-janaza at the Drum Factory ground adjacent to the PMO on Sunday morning, the body of Rakib will be taken to his ancestral home in Gopalganj.