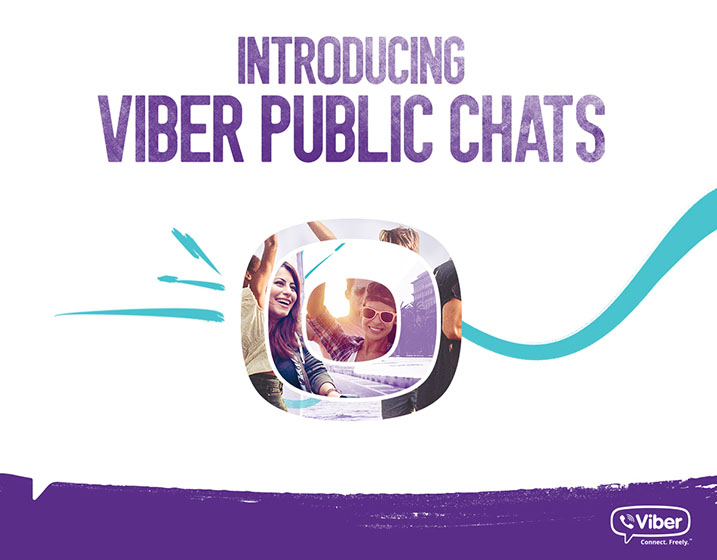 e-News® | The NEWS Company…DHAKA, 30 Sept, 2015 : Viber Public Chats, a new mobile platform allowing users to follow a wide range of celebrities, personalities and brands, has gained immense popularity in Bangladesh, said a Viber press release today.
The platform has been introduced by Viber, the leading mobile communications app offering free messaging and HD-quality calls. Launched in November 2014, Viber Public Chats allow users to discover, share and follow live discussions from a wide variety of celebrities, personalities and brands across different genres including news, sports, music, fashion, entertainment and more, using the familiar interface of the instant messaging platform.
Anyone on Viber can follow as many of these chats as they like on their desktops or mobile devices. Public Chats are multi-media and include text, photos, video, stickers, web links and much more. According to the press release, Viber users can invite friends to follow the Public Chats that interest them .The most popular chats are featured on the home screen of the Public Chats section of Viber. Users can easily search to find out who is chatting, or they can access a chat directly through its customized URL.
With the joining of celebrities, personalities and brands, Viber Public Chats is getting a large number of new users and followers in Bangladesh. Some popular celebrities like Sabrina Porshi, Kona Dilshad, Arfin Rumey, Topu, Mila, Bappa Mazumder, DJ Rahat, Elita Karim have joined Viber Public Chats, where fans can get a sneak peek into the lives of these celebrities, said the press release.
The latest addition to the list has been Prothom Alo, a Bangla newspaper of the country, that has recently joined in Viber Public Chats. Now readers from all over the country can get news updates through Viber Public Chats instantly. Celebrities and brands can write to Viber on rinki@viber.com to create their own Public chats, according to the press release.