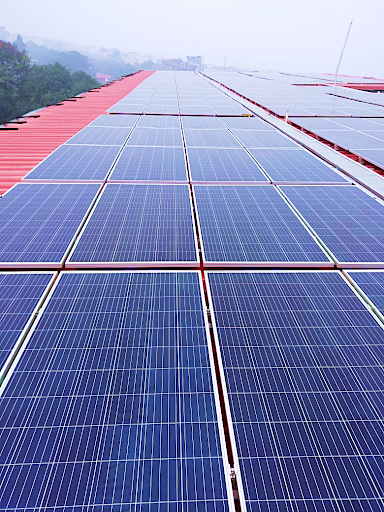 #thenewscompany : Environment Minister of Egypt Yasmine Fouad, Trade and Industry Minister of Egypt Nevine Gameaa, and Civil Aviation Minister of Egypt Mohammad Manar Enabah signs agreements to set up solar plants at Sharm El Sheikh International Airport and rooftop solar at nine hotels in Red Sea resort city. All the protocols are based on Egypt's green economy strategy which promotes sustainable tourism, reduces greenhouse gas emissions, cuts waste, and uses clean energy.
The country recently launched the Green Sharm El Sheikh (GEF) project to convert the city into a sustainable tourism city (both nationally and internationally) and adopt low-carbon technologies.
The Industrial Modernization Centre (IMC) with The United Nations Development Program (UNDP) also started the National Project for Solar Cell Systems to assist small solar stations and reduce greenhouse gases.
Egypt and Norway also signed agreements for various projects to cooperate in the renewable energy sector in Cairo. In November 2022, Egypt will host the 27th U.N. Climate Change Conference in the Red Sea resort. Both the countries collaborated on green hydrogen, renewable energy, and others and will focus on building infrastructure in Africa.