Is BlackBerry 10 Better Than Galaxy S III and iPhone 5? Research in Motion (RIM) as the BlackBerry maker apparently very confident with his new flagship platform, BlackBerry 10 which will be launched on January 30 next year.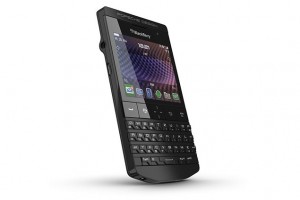 Unmitigated, RIM positioning BlackBerry 10 devices to collide directly with the two flagship smartphones as well as the most popular of the two rival platforms (Android and iOS), Samsung Galaxy S3 and iPhone 5 from Apple.
"Even BlackBerry 10 will be much better than it was two smartphones (iPhone 5 and Galaxy S3)," said Managing Director of Research in Motion South Asia, during the interview session with KompasTekno in BlackBerry Jam Asia 2012, Bangkok, Thailand, Thursday (29/11 / 2012).
Compared to its predecessor or any other platform on the market today, BlackBerry 10 does offer a series of unique, such as the seamless integration of social networks via a BlackBerry Hub, in addition to the camera with the new ability to "turn back time" and allows the user to choose the most fitting moment the one shots.
"We also offer the best experience in typing, in both a virtual keyboard like the all-touch BlackBerry 10 device and a physical keyboard on the Blackberry 10 device with a QWERTY " said Singh.
BlackBerry 10 is planned to be officially announced on January 30 next year. Is the strengths it is enough to take care of users? Only time will tell us.
Author :  TecHead