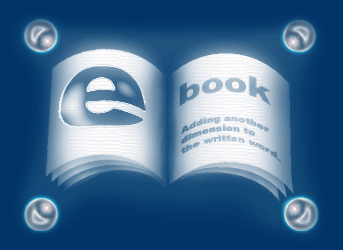 The popularity of electronic books is increasing in the United States, with nearly one-quarter of American bibliophiles reading e-books, according to a survey released on Thursday.
The number of e-readers aged 16 years and older jumped from 16 percent in 2011 to 23 percent this year, while print readers fell from 72 to 67 percent in 2012, in a survey conducted by the Pew Research Center.
"The move toward e-book reading coincides with an increase in ownership of electronic book reading devices," the organization said. Its report analyzed reading trends among the 75 percent of Americans who read at least one book in the last year.
"In all, the number of owners of either a tablet computer or e-book reading device … grew from 18 percent in late 2011 to 33 percent in 2012."
E-book owners increased from 4 percent in May 2010 to 19 percent in November 2012, while people with tablets jumped from 3 percent to 25 percent during the same period, according to the report.
People most likely to read e-books are well-educated, 30- to 49-year-olds who live in households earning $75,000 or more.
More women, 81 percent, read books, compared to 70 percent of men, and the number of readers declines as people age. The trend toward e-books impacted libraries, which stocked and loaned more e-books.
"The share of recent library users who have borrowed an e-book from a library has increased from 3 percent last year to 5 percent this year," according to Pew.
Even awareness that library stock e-books has grown, from 24 percent late last year to 31 percent now.
The findings were based on a telephone survey of 2,252 people, aged 16 years and older, across the United States and a similar poll the year before. It had a 2.7 percent margin of error.
Source : Reuters