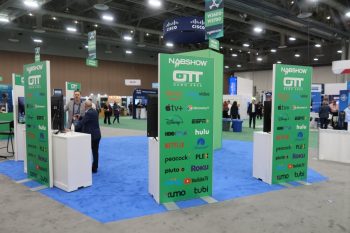 #thenewscompany : The National Association of Broadcasters (NAB) on April 18 announced preliminary registered attendance of 65,013 for the 2023 NAB Show, which runs through today (April 19) at the Las Vegas Convention Center.
"We are thrilled to have so many exhibitors, attendees and partners from around the world join us in Las Vegas to help celebrate 100 years of innovation," said Curtis LeGeyt, NAB president and CEO. "More than any other year, everyone is filled with so much enthusiasm and energy as they engage on the show floor, in special sessions and throughout the entire event."
Of the registered attendees, 17,446 are international, representing 166 countries, NAB said. The total number of exhibiting companies topped 1,200.
The NAB's centennial show began its four-day run April 15. This year's show featured a greater focus on streaming, including a two-day Streaming Summit, a Main Stage panel discussion on the growth of FAST channels, and an OTT Demo Area on the show floor.
NAB also announced that the next NAB Show will be held April 13-17, 2024, in Las Vegas.