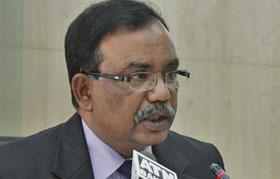 A guideline has been formulated to ensure quality customer service in the telecommunications sector, the telecom regulator says.
"We will ensure customers get proper service once the (quality of service) guideline is issued soon," Bangladesh Telecommunications Regulatory Commission chairman Zia Ahmed said on Tuesday at a media conference to mark 10th anniversary of the commission.
"BTRC has created its own individuality over the last 10 years, and attempt is being made to turn the telecom sector into a successful one," he said.
According to Ahmed, the commission has created favourable condition for drawing investment in the sector.
He said there are 20 million Internet users and 86 million cellphone users in the country at present, compared to 1.1 million mobile phone users in 2002.
"There is mobile network coverage in every part of Bangladesh (now)," he pointed out. "Earlier, mobile operators used the spectrum free of cost. We have now imposed fee (on it)."
This fee, he said, is to be paid during licence renewal.
BOND WITH OPERATORS
Commenting that some differences might arise between operators and the regulatory body, Ahmed said, "Operators and the regulatory body have a good relationship (at present), which will only get better."
In November, differences of opinion had cropped between the regulators and four operators over the renewal of 2G licences. The issue later was taken to the court.
Asked why government operators BTCL and TeleTalk are not brought under the provision through which private operators are penalised for illegal call termination, Ahmed said, "We are probing the matter. We have already alerted the post and telecommunication ministry."
Asked why other operators are not being audited even after Grameenphone's audit ended, the BTRC chief said, "A chartered accountancy firm has already been appointed and procedure to appoint more is underway."
3G AUCTION
Ahmed said licences for third generation (3G) mobile services would be put up on an open auction in June, and "formulation of guidelines is in the final stage".
Earlier, BTRC had said foreign operators would also be allowed to participate in the auction.
Announcing that work to put up the country's first satellite, Bangabandhu-1, into orbit has started, Ahmed said, "We have finished selecting the consulting firm and will soon sign a deal with them."
Source : bdnews24