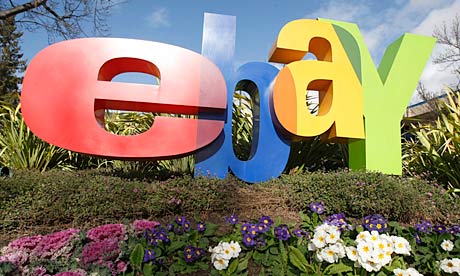 Online auction giant eBay is to open its first store in the UK for a five-day period in December. A statement released by the company said a Christmas "pop-up" shop will open in London's West End from December 1 to 5.
Customers will be able to browse products in store and purchase them using the eBay app on smartphones. The products will then be delivered to their homes, freeing customers from long queues and heavy bags.
The plan follows eBay's submission earlier this month of a Mobile Manifesto to ministers. It warned that consumers were frustrated with mobile internet speeds, which it claimed were deterring many people from spending.
The company called for urgent action to enable the next generation of broadband to be rolled out in 2013, adding that priority should be given to improving mobile internet coverage on road and rail routes.
Miriam Lahage, of eBay, said: "The mobile economy is proving resilient as people increasingly see owning and using a mobile phone as an essential expense, despite cutting back in other areas.
"As smartphone and tablet ownership increases there will be even greater potential rewards for companies investing in mobile, and this is particularly true for retailers."
Source : Orange News