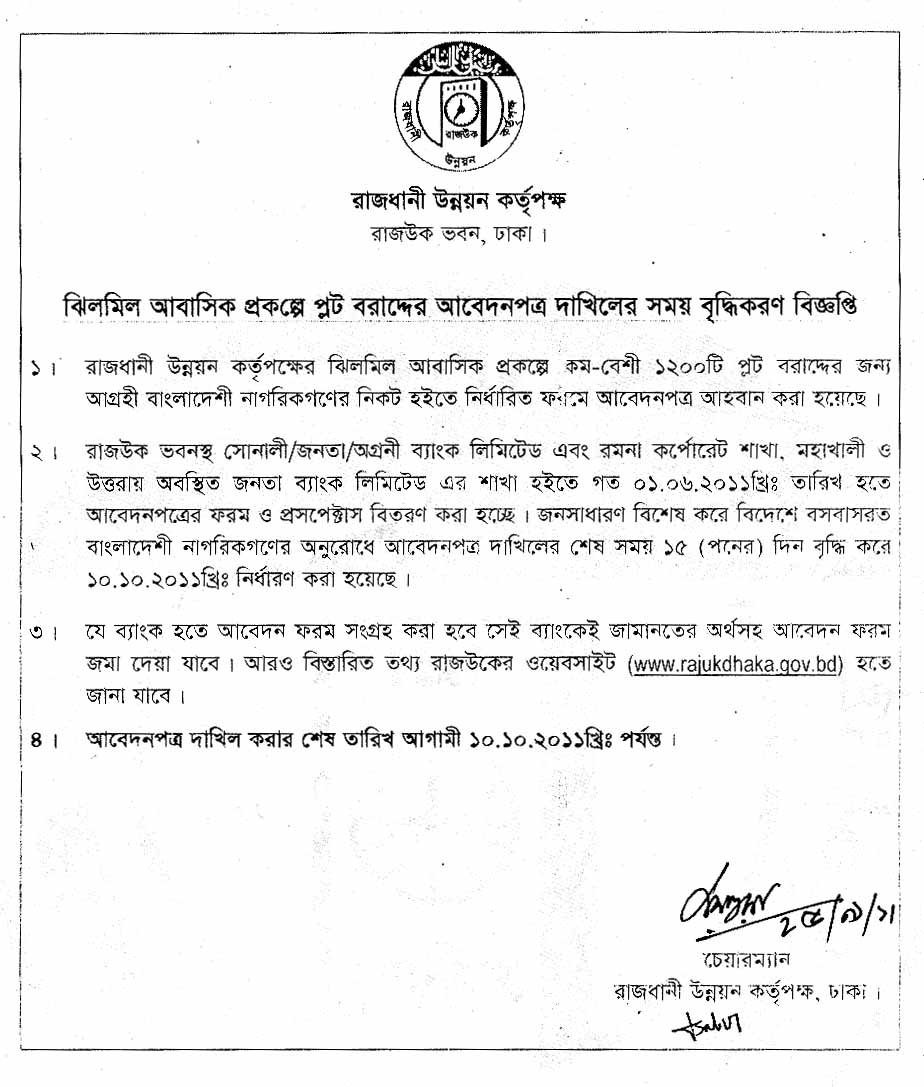 Dhaka, Bangladesh (BBN) – Rajdhani Unnayan Kartripakkha (RAJUK) has extended the time to apply for allotment of around 1250 plots at Jhilmil Residential Area project by one month following demands from applicants.
The revised deadline is now October 10 this year, which was September 25, officials said.
An applicant will have to deposit BDT 150000 for a three katha and BDT 250000 for a five katha plot with the application. The amount is BDT 100000 only for the affected people.
Bangladesh University of Engineering and Technology will hold a lottery to select the allotees.
According to the new allotment guidelines, people in 15 categories are eligible to apply for plots.
The categories are freedom fighters, journalists, government employees, officials and employees of autonomous bodies and armed forces, businessmen, industrialists, private job holders, private teachers, arts, literary and sports personalities, remittance earners, lawyers, agriculturists, engineers and doctors.
Ministers, state ministers, speaker, deputy speaker, lawmakers and judges will qualify directly on application.
The authorities earlier invited applications twice to allot plots but failed to draw adequate response.
A project official said they expect to finish the project and hand over the plots within the next three years if everything goes smoothly.
In May last, the RAJUK invited applications for a third time to allot the plots in this project located adjacent to Dhaka-Mawa highway in Suvadda, Chunkatia and Tegharia moujas of Keraniganj just outside the capital Dhaka.
e-News