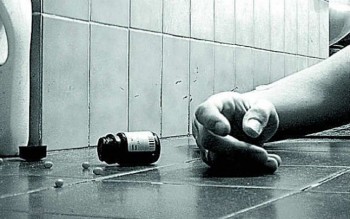 #thenewscompany : A third semester female student of BRAC University allegedly committed suicide by jumping off a 10-storey building in the capital's Dakshinkhan area on Saturday.
Police recovered the body of Sanjana, 21 from Dakshinkhan Mollartek area and sent it to Shahid Suhrawardy Medical College Hospital morgue for autopsy, said Dakshinkhan Thana officer-in-charge (OC) Mamunur Rashid.
He said Sanjana jumped off the building around 12.30pm on Saturday.
Critically wounded Sanjana was rushed to a local hospital and later shifted to National Institute of Traumatology and Orthopedic Rehabilitation (NITOR) at Agargaon where on duty doctor declared her as death around 4.30pm yesterday, said the OC quoting family members.
According to police and deceased's family, Sanjana's father had second marriage five years back without informing the family members. Sanjana's family and her father's new family were locked into quarrels once the information of her father's second marriage was disclosed.
Few days ago, Sanjana's mother divorced her husband. That is why, Sanjana's father Shahin Alam allegedly denied to pay household expenditures including educational expanses of Sanjana.
The OC said a note was found after Sanjana's death. The note reads "My father is responsible for my death. It will be okay to share a room with a beast but not an inhuman. (My father is) a tyrant rapist who even don't spare housemaid. His cruel fortune will begin with me".
He said they go some prescriptions of Sanjana as she received treatment for mental health. It is seen that she was also suicidal, he said.
Mamun said preparations are underway to lodge a case in this connection.