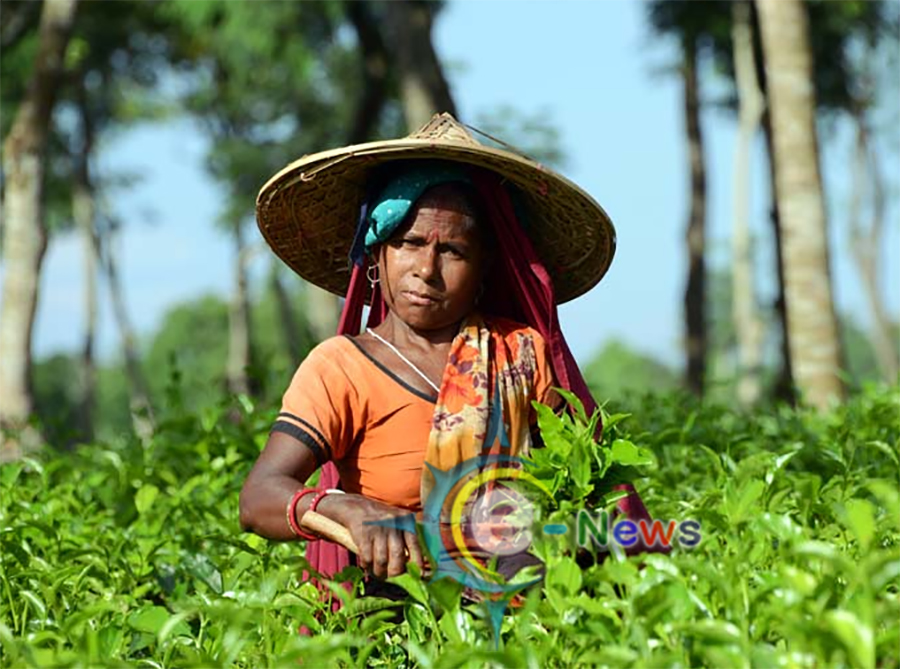 #thenewscompany : Responding to Prime Minister Sheikh Hasina's call, tea garden workers today joined work as their daily wage has been increased to Taka 170 from Taka 120 after a 19-day demonstration demanding a wage hike.
The Prime Minister, on behalf of the workers, set the daily wage after a meeting with the Tea Garden Owners at her official residence Ganabhaban here on Saturday evening.  According to the decisions taken in the meeting, other facilities, including plucking bonus, factory right work income, annual leave allowance, festival leave with pay, sick leave, employer's contribution to provident fund and annual festival allowance, for the tea workers will be increased
proportionately in line with the daily wage.
Expressing gratitude to the Premier, workers of 24 tea gardens in Habiganj brought out joyous processions and distributed sweets among themselves to celebrate their wage hike in the afternoon. They expressed happiness by staging their native dance and singing songs at their respective workplaces.
They, however, didn't join work today as Sunday is the weekly holiday for them. The tea workers are set to join work from tomorrow.
Besides, despite the holiday, workers of some tea gardens including the Foyzabad joined their workplaces today showing respect to the Prime Minister but didn't do any work.
"Prime Minister Sheikh Hasina has kind attention to the tea garden workers, which has been reflected in her declaration," Laskarpur Valley tear worker association president Rabindra Goura said. He hoped that many problems will be resolved if the Premier sits in a meeting with tea garden workers.
Expressing gratitude to the Prime Minister, Rabindra said tea workers want to hold a rally in the tea garden area with the Premier's physical presence where thousands of workers would throng.
In Madhabpur upazila, Teliapara Tea Garden Panchayet President Khokan Tnati said, "Honorable Prime Minister Sheikh Hasina is our guardian. We consider her as our mother. We are happy over her decision". The tea garden workers will join work from tomorrow, he added.
In Chunarughat upazila, Dargaon Panchayet President Premlal Ahir said, "We brought out procession expressing gratitude to the Prime Minister for resolving our wage crisis. The workers are very happy over the decision".
Rashidpur tea garden Panchayet President Nipen Chasha said, "We passed today in a cheerful manner as Sunday is our holiday. We will join work from Monday (tomorrow)".
Acting General Secretary of the Tea Workers Union Nripen Pal said, "Prime Minister Sheikh Hasina is our last shelter. Her father (Father of the Nation Bangabandhu Sheikh Mujibur Rahman) gave us voting rights".
She always pays her kind attention to "us", which has been proved again, he said, adding that the tea garden workers have brought procession expressing gratitude to the Premier for increasing their daily wage.
Earlier, workers of 231 tea estates across the country launched a movement on August 9 to press home their demand for a daily wage of Taka 300 while they started an indefinite strike from August 13.
The workers, however, ended the strike on August 20 after a 12-day demonstration following a meeting at Sreemangal Labour Office where their daily wage was increased to Taka 145.
But, soon after the end of the strike, they started demonstrating again rejecting the new wage of Taka 145 reiterating their demand for Taka 300 as  daily wage.