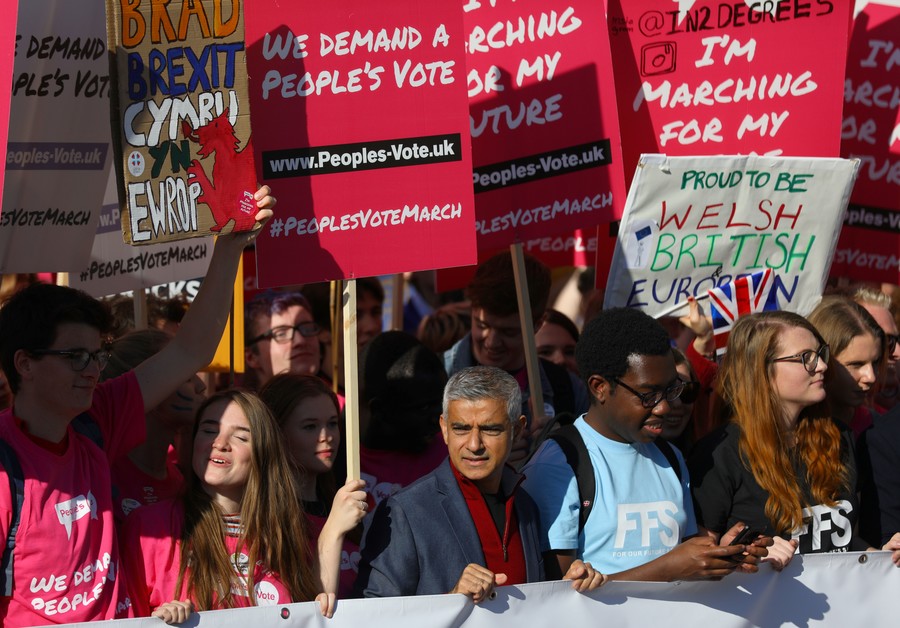 #thenewscompany : According to Labour's Andrew Adonis, Brexit is "becoming a dog's dinner." "It's a mess that nobody voted for and the reason we're in such a growing crisis is that those cheerleading for Brexit know the promises they made can never be kept," he stated. Adonis has already arrived in the center of London to join the rally.
London Mayor Sadiq Khan joined the demonstrators in the heart of the capital. He earlier vowed that the protest would be a "historic moment in [British] democracy."
In July this year, Theresa May managed to negotiate the controversial Brexit plan, which is also known as the Chequers deal, during a marathon session of talks with her cabinet. The strategy, which defines the relationship between the UK and EU after Brexit, divided both Westminster and general public. The UK is scheduled to leave the bloc in March 2019, according to Article 50 of the Lisbon Treaty. Former foreign secretary Boris Johnson once called May's Brexit plan "a suicide vest" that is wrapped around the British constitution, adding that the detonator had been handed to Brussels.