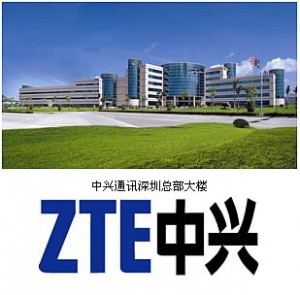 ZTE Corp, the world's No.5 cell phone maker, plans to launch 4G (fourth generation) handsets in the second quarter of 2012, aiming to grab more market share by expanding its product range, a senior executive said.
ZTE, which competes with Nokia Oyj, Samsung Electronics Co Ltd and China's Huawei Technologies Co Ltd, sees its mobile phone shipments rising 30-40 percent annually over the next three years, the executive said.
The Shenzhen-based company shipped 35 million handsets in the first half, on track to achieve its target of 80 million units for the year, which would be a third higher than last year, it said earlier this year.
"We will be rolling out 4G phones in advanced countries first. We are talking to more than one overseas network carrier now," Ding Ning, president of ZTE's handset division, told Reuters in an interview late on Thursday.
4G, which refers to the fourth generation of cellular wireless standards, succeeds 2G and 3G technologies currently used in most mobile phones globally.
ZTE, which is due to launch its Skate smartphone on Hong Kong on Friday running Google Inc's Android 2.3 and sporting a Qualcomm Inc chipset, has been grabbing market share from more well-known global names with popular products such as Blade.
ZTE ranks behind Nokia, Samsung, LG Electronics Inc and Apple Inc with a 3 percent share in the global mobile phone market in the second quarter, research firm Gartner said.
Ding said the company had seen good sales in emerging markets, such as Latin America, Africa and Southeast Asia, and was unfazed by economic doldrums in the United States and Europe.
"It creates an opportunity for us, as network carriers need to control their budgets and we provide products that can help them do that," he said.
ZTE plans to introduce handsets that run on Microsoft Corp's mobile operating system later this year, Ding said.
With top Chinese Internet companies such as Baidu Inc and Alibaba Group recently launching mobile operating systems, Ding said ZTE had no immediate plans to come up with its own platform.
ZTE's Hong Kong listed shares, which have lost more than a fifth of their value this year, ended 5.35 percent lower on Thursday, lagging the main Hang Seng Index's .HSI 4.85 percent.
Source : Reuters