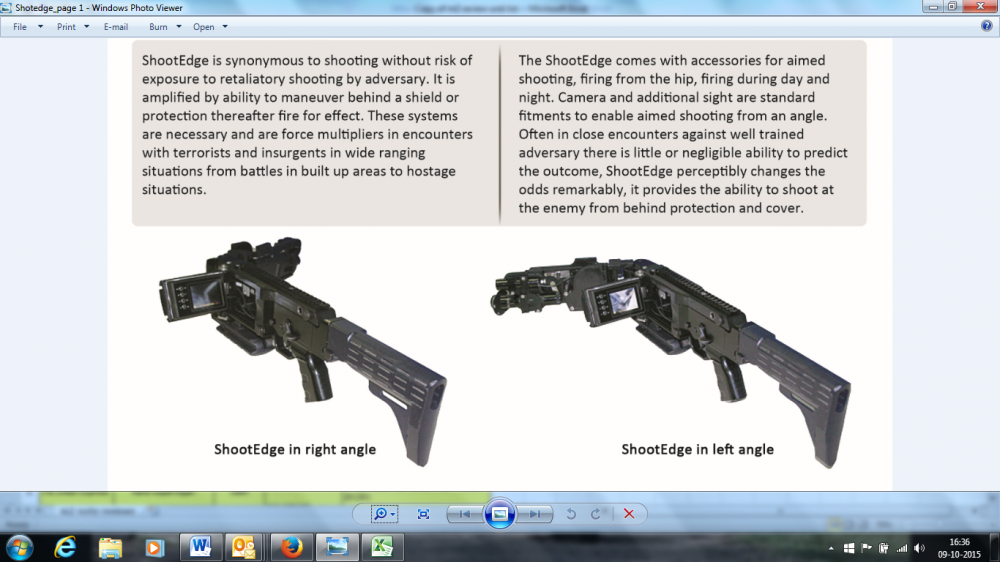 e-News® | The NEWS Company…New Delhi, October 15, 2015 : Provides ability to shoot with accuracy and consistency from angles & enhances the effectiveness of encased weapon Zen Technologies, a pioneer in simulation technology today unveiled its latest product the ShootEdge platform at India International Security Expo 2015, New Delhi.
ShootEdge is a weapon system that encases a pistol, revolver or small sized handgun and allows firing from an angle. ShootEdge enables shooting at the adversary without risk of exposure to retaliatory fire. It provides the ability to get behind a protective cover and shoot for effect. These systems are necessary and are force multipliers in encounters with terrorists and insurgents in wide ranging situations from close combat in built up areas to hostage situations. ShootEdge can be used for aimed shooting; shooting from the hip both during day and night it comes with a camera and standard sight. Often in close combat with well-trained adversary there is little or negligible ability to predict the outcome. ShootEdge changes the odds remarkably.
Zen has been committed to providing its customers with world-class training simulators to counter mission critical operations. With over 100 customers across geographies and a commendable service record of more than 20 years, Zen has emerged as a key partner to armed forces of various countries including India. Dedicated to innovation, Zen attaches special importance to its research and development initiatives. The in house R & D division is the largest vertical in the company employing about 40% of the company's human resource strength. Zen's simulators are a blend of electronics, optics, mechanical and software expertise, which not only ensures combat readiness but also enhances operational efficiency and safety. Zen is committed to invest continually in creating new technologies and products to stay ahead of its competition.
Zen Technologies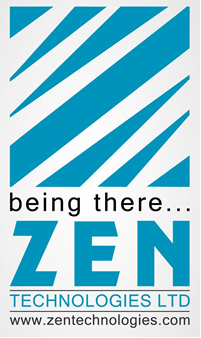 Zen Technologies [BSE: ZENTEC] develops state-of-the-art training equipment and simulators for weapons and allied defense equipment. Zen, incorporated in 1993, with headquarters in Hyderabad, has over the years designed, developed and manufactured various types of training equipment and simulators. The products developed in-house meet high qualitative standards and are cost-effective. The company has supplied over 450 simulators to over 100 customers across all the three armed forces, State and Central Police Forces of India and other countries. With the aim to develop world-class training equipment and simulators, the company attaches special importance to R&D with its facility being recognized by the Department of Scientific and Industrial Research, Ministry of Science and Technology, Government of India. Zen has an ISO 9001:2008 (QMS), ISO 27001:2005 (ISMS) Certification and is a CMMI Level 3 company. For any further information, please visit www.zentechnologies.com