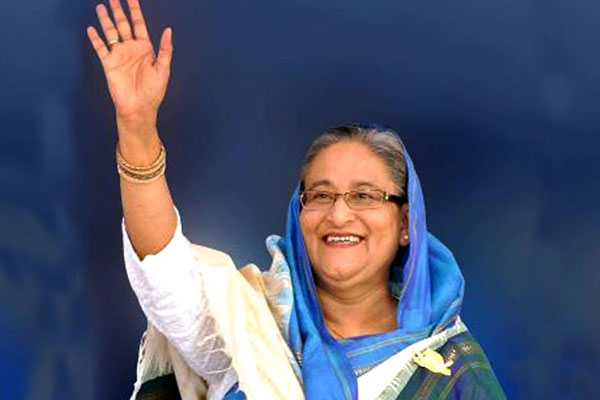 #thenewscompany : All preparations to accord a mass reception to Prime Minister Sheikh Hasina have been completed as she will return home tomorrow wrapping up her a three-week visit to the United States and the United Kingdom.
Awami League (AL) and its associate bodies are organizing the mass reception on behalf of the countrymen on Saturday.
The people will greet the Prime Minister standing on both sides of the road from the airport to Ganobhaban.
AL General Secretary and Road Transport and Bridges Minister Obaidul Quader, in a statement today, urged all, including party leaders and activists, to remain present on the road sides on time to make the reception a success.
Different media of Britain termed Bangladesh Prime Minister Sheikh Hasina as a 'Mother of Humanity' for her humanitarian role on the Rohingya issue.
The daily Khaleej Times, the most popular newspaper of United Arab Emirates, also termed the Prime Minister as a 'New Star' of the East.
Besides, her (Sheikh Hasina) five-point demand at the 72nd United Nations General Assembly on the Rohingya crisis stirred the world community.
AL Joint General Secretary Mahbub-ul Alam Hanif said, "All preparations have been completed to accord the mass reception to Prime Minister Sheikh Hasina for raising the five-point demand in the world body and mustering the support of global leaders, and to keep her role memorable."
She held our head high in the United Nations, he added.
A VVIP flight of Biman Bangladesh Airlines carrying the Prime Minister and her entourage members is scheduled to depart from Heathrow International Airport in London at 6.20 pm local time (Bangladesh time 11.20 pm) today.