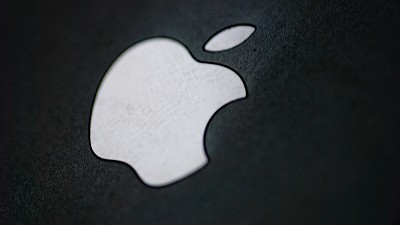 The former boss of PC World and Currys will reportedly receive a 56 million US dollar (£36 million) golden hello from Apple for taking charge of its retail arm.
John Browett was awarded the hefty payout after the technology giant poached him from Dixons Retail in February, the Sunday Times said.
The payment, which will be staggered over five years and paid in shares, is likely to fuel the debate over executive pay following a series of shareholder revolts, in which investors have overwhelmingly voted against company's pay reports.
But boards have argued that they must offer strong incentives in a bid to recruit the best talent to run their companies.
Mr Browett's annual package will be at least seven times his take-home pay at Dixons, according to documents filed with America's stock market watchdog, seen by the Sunday Times.
Apple, the world's largest company by stock market value, has a record of paying senior staff generously. Tim Cook, who replaced Steve Jobs as chief executive last August, is reportedly sitting on deferred stock worth more than 500 million US dollars (£320 million).
Mr Browett, a former management high-flyer at Tesco, joined Dixons at the end of 2007 and overhauled the business following a period of under-performance.
And while sales and profits have been under pressure in recent months, Dixons saw off the challenge of US firm Best Buy, which earlier this year shut its 10 'big box' megastores in a joint venture with Carphone Warehouse.
Mr Browett took charge of 361 Apple stores worldwide, an operation which took 6.1 billion US dollars (£3.9 billion) in revenues from the sale of iPhones, iPads and Macs in the final quarter of 2011.
Source : Orange News