An appeals court is primed to review the long-running dispute a second time.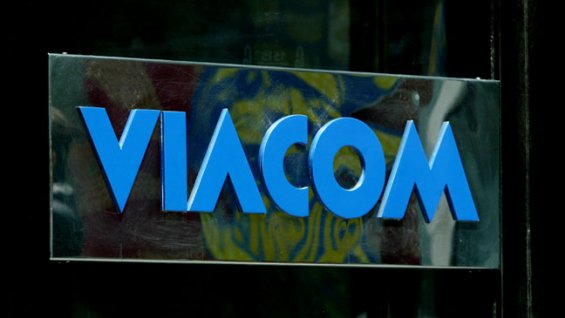 After swinging and missing twice, Viacom is telling an appeals court it needs an umpire who isn't blind to YouTube's alleged copyright infringement.
On Friday, Viacom filed papers at the Second Circuit Court of Appeals and made the case why its long-running dispute against the Google subsidiary deserves another chance. The case has been twice dismissed on summary judgment — the latest failure coming this past April when U.S. District Judge Louis Stanton reiterated that Viacom lacked proof that YouTube had knowledge or awareness of specific infringements on the popular video-sharing network.
After spending a substantial amount of money in legal fees doggedly pursuing YouTube, Viacom isn't very happy with Judge Stanton's curt 24-page opinion that shrugged off its argument that YouTube willfully blinded itself to infringements. Not only does Viacom want the Second Circuit to overturn Judge Stanton's ruling, the media conglomerate is making an unusual request.
In its papers, Viacom says, "Given the protracted nature of this litigation (the case is now well into its seventh year) and the evident firmness of the district court's erroneous views regarding the DMCA, this Court should exercise its discretion to remand the case to a different judge 'to preserve the appearance of justice.'"
DMCA stands for the Digital Millennium Copyright Act, which, among other things, provides safe harbor if websites expeditiously remove infringing clips upon notice from a copyright owner. But there's also some nuance with respect to situations in which an Internet service provider doesn't have actual knowledge but is aware of facts or circumstances from which infringing activity is apparent.
The Viacom-YouTube fight isn't the only piece of litigation that is grappling with this grey area. For instance, a New York judge (not Louis Stanton) is imminently due to deliver a ruling on this topic in the recording industry's battle with user-generated video website Vimeo, owned by Barry Diller's IAC.
STORY: Judge Denies Copyright Class Action Against YouTube
In the meantime, Viacom believes that Judge Stanton should have taken more seriously the Second Circuit's instruction to conduct an inquiry into whether YouTube "made a deliberate effort to avoid guilty knowledge" — a fact-finding mission that Viacom believes deserves a trial. Judge Stanton wouldn't give the green light because Viacom admitted that it lacks the "the kind of evidence that would allow a clip-by-clip assessment of actual knowledge."
But Viacom responds, So what? In attempting to illustrate the point that liability exists even if YouTube didn't have actual knowledge, Viacom points to statistics such as the fact that as much as 80 percent of YouTube's (early) traffic was derived from infringements and squares up the issue to be addressed. According to Viacom's appellate brief, "If a service provider knows that The Daily Show is being repeatedly infringed on its service, but the service provider deliberately avoids learning the location of specific infringing Daily Show clips, then under the [Judge Stanton]'s reading the service provider is not willfully blind. It can rest assured in its deliberate ignorance and has no duty to take any action to locate the infringing clips of The Daily Show that it knows are there."
Viacom calls this approach "perverse," rendering the willful blindness doctrine "superfluous," and that it "actually encourages defendants to engage in willful blindness as…defendants who are aware of a high probability of infringement of a plaintiff's works on their service can escape liability simply by deliberately taking steps to avoid learning of the specific location of the infringements."
Google will file its own response soon, but an indication of what's coming can be seen from its previous argument in advance of Judge's Stanton's ruling, in which it attempted to make the case that Viacom holds an evidentiary burden before any trial is held.
Author : Eriq.Gardner