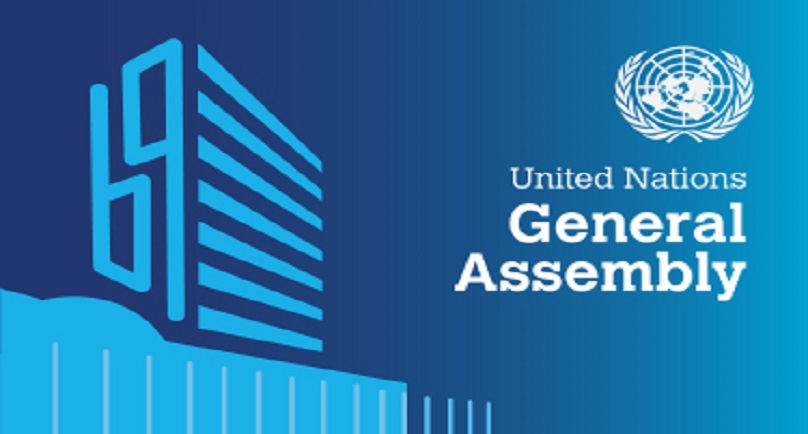 e-News® | The NEWS Company…DHAKA, December 04, 2015 : The United Nations General Assembly (UNGA) has unanimously adopted a resolution titled "Culture of Peace" proposed by Bangladesh. According to a message received here today, the resolution was adopted at a UNGA meeting on Thursday (Yesterday). As many as 93 countries co-sponsored the resolution, the message said, adding that 20 countries spoke on it.
Bangladesh's permanent representative to the UN, Masud Bin Momen said the main slogan of the resolution was "Peace will come if intolerance and hatred of the people are reduced". Momen said, the huge support of the world leaders proved that no breach in their faith in Bangladesh's leadership has developed and there is no alternative to the "Culture of Peace" for integrating all people in the national development."
"The world leaders have pledged to work together on Bangladesh's proposal", he said adding, that "There was a support of every continent to the resolution and the support was huge in comparison to the past years".
The resolution on "Culture of Peace" was first placed before UNGA in 1999.  Against this backdrop, the "Decade for Culture of Peace" was observed across the world. Since 2001, Bangladesh Permanent Mission in the UN has been placing the resolution every year and it is being adopted unanimously. He said, "The Government under the guidance of the Prime Minister Sheikh Hasina was pledge-bound to establish the culture of peace in the country and for that reason she maintains a 'zero-tolerance' policy to all forms of terrorism and violent extremism."
"Father of the Nation Bangabandhu Sheikh Mujibur Rahman had called upon the UNGA in 1974 to establish a global order based on peaceful co-existence, social justice and freedom from poverty, hunger, exploitation and aggression," he added.