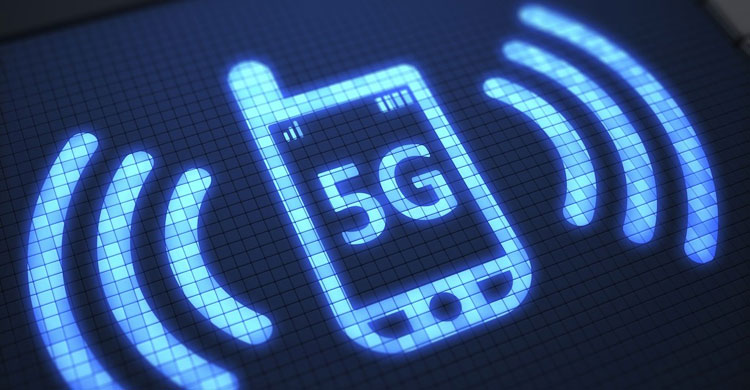 #thenewscompany – Amid the introduction of fourth generation (4G) mobile phone service in the country last month, Bangladesh Telecommunication Regulatory Commission (BTRC) is now mulling over going for most advanced 5G service as soon as possible.
The telecom regulator has started thinking about running the ground work to adopt necessary policy and preparation to introduce the super fast service without much delay.
"Experts from International Telecommunication Union (ITU) will be invited soon for the consultation on 5G service," said BTRC Chairman Dr Shahjahan Mahmood.
He said South Korea has already introduced 5G technology in limited scale while the USA is ready to introduce it soon.
"If we can start the ground work quickly, it would help us to offer the service to the mobile phone users as early as possible," added the BTRC Chairman.
Earlier on February 20 last, BTRC handed over 4G license and technology neutrality to the mobile network operators (MNOs). Immediately after getting the license, three private MNOs -Grameenphone, Robi and Banglalink introduced 4G service in all divisional headquarters and some big towns.
Within few days, they made announcement of starting 4G service in all the districts across the country.
The BTRC has given 36 months time-frame to the MNOS for 4G rollout across the country.
BTRC Chairman during the license handover had cautioned the MNOs that it will be strict and tougher position regarding the rollout obligation and quality of service (QoS). "None will be treated softly if they (MNO) are failed to meet the rollout and QoS requirement."
In 1997, Bangladesh introduced 2G services and the subscribers base was 1.08 crore in 2002. After introduction of 3G, the total users rose to near 15 crore in 2018 while the internet users stood at over 8 crore.
In the 4G auction in February 13 last, BTRC had accumulated 46.4 Megahertz (MHz) of spectrum for sale, but two operators have only collected 15.6 MHz while two others have left out themselves from the vie.
After the auction, now the market leader Grameenphone has totaled 37 MHz of which 7.4 MHz in 900 band, 15.6 MHz in 1800 band and 10 MHz in 2100 band to serve 65.32 million subscribers while Banglalink owns a totaled 30.6 MHz – – 5 MHz in 900 band, 15.6 MHz in 1800 MHz and 10 MHz in 2100 band to serve 32.38 million customers.
Robi which merged with Airtel has totaled 36.4 MHz spectrum in three different bands – 9 MHz in 900 band, 17.4 MHz in 1800 band and 10 MHz in 2100 band to serve 42.90 million customers.
Besides, Teletalk has totaled 25.2 MHz of which 5.2 MHz in 900 band, 10 MHz in 1800 band and 10 MHz in 2100 band to serve 4.49 million subscribers.