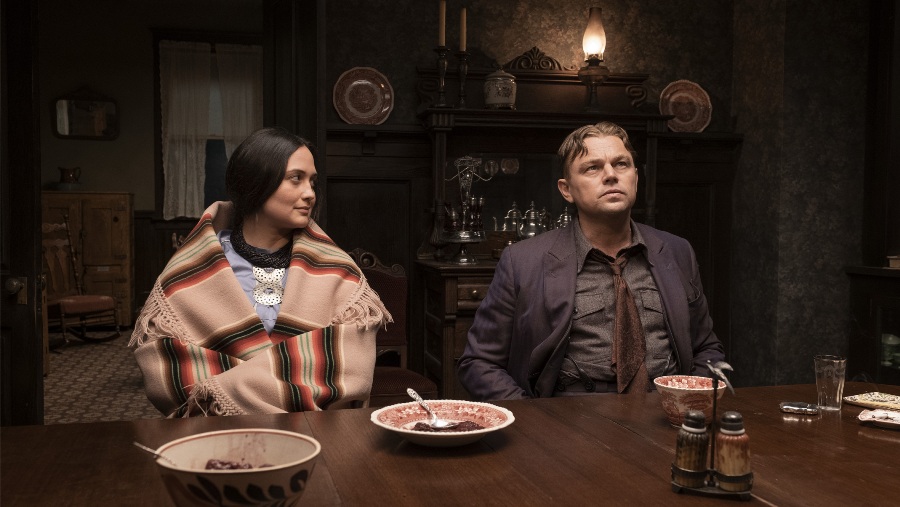 #thenewscompany : Together with Apple Original Films, the Festival de Cannes confirms that Martin Scorsese will present in world premiere Killers of the Flower Moon, his new feature film. The event will mark the return of the filmmaker to the Official Selection for the first time since the presentation of After Hours in 1986.
The Festival de Cannes is delighted to welcome Martin Scorsese next May on the Croisette, with Leonardo DiCaprio, Robert De Niro, Lily Gladstone, Jesse Plemons, Cara Jade Myers, JaNae Collins, Jillian Dion, Tantoo Cardinal, along with additional cast and members of the filmmaking team.
The film will be screened on Saturday, May 20 in the Grand Théâtre Lumière.
Based on David Grann's best-selling book and written for the screen by Eric Roth and Martin Scorsese, Killers of the Flower Moon is set in 1920s Oklahoma and depicts the serial murder of members of the oil-wealthy Osage Nation, a string of brutal crimes that came to be known as the "Reign of Terror".
Director, screenwriter, actor and producer, Martin Scorsese has dedicated his life to cinema and the Festival de Cannes has been at his side on many occasions. He was awarded the Palme d'or in 1976 with Taxi Driver, which was presented in Competition. He subsequently came back to the Official Selection on a regular basis and won the Best Director's Award for After Hours, 10 years after the success of Taxi Driver.
In 1998, he was the President of the Jury that presented the Palme d'or to Greek director Theo Angelopoulos for Eternity and a Day. Four years later, he chaired the Jury for the Cinéfondation and Short Films alongside with the Iranian director, Abbas Kiarostami.
Since 1990, Martin Scorsese has directed The Film Foundation, an organization dedicated to protecting and preserving of the world's motion picture history. In this capacity, he has represented numerous films at Cannes Classics.
The Festival de Cannes is looking forward to welcoming Martin Scorsese and the members of the Killers of the Flower Moon team on the red carpet, which already promises to be memorable.
Killers of the Flower Moon
A film by Martin Scorsese
Starring Leonardo DiCaprio, Robert De Niro, Jesse Plemons and Lily Gladstone
Hailing from Apple Studios, Killers of the Flower Moon was produced alongside Imperative Entertainment, Sikelia Productions and Appian Way. Producers are Martin Scorsese, Dan Friedkin, Bradley Thomas and Daniel Lupi, with Leonardo DiCaprio, Rick Yorn, Adam Somner, Marianne Bower, Lisa Frechette, John Atwood, Shea Kammer and Niels Juul serving as executive producers.
The Apple Original Film Killers of the Flower Moon will first be released exclusively in theaters, in partnership with Paramount Pictures, limited on Friday, October 6 and wide on Friday, October 20, in the United States. The French release is set on October 18, 2023. It will then stream globally on Apple TV+.