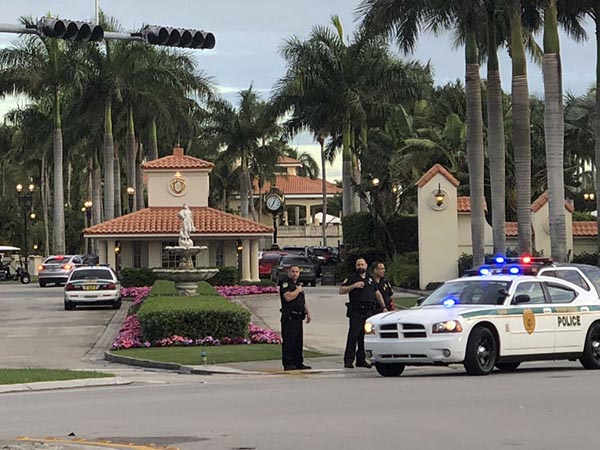 #thenewscompany : Florida police shot and injured a gunman "yelling" about US President Donald Trump in the lobby of a Trump Organization-owned golf resort near Miami, authorities said Friday.
Officers from both the Doral and Miami-Dade Police Departments responded to reports of shots fired at the Trump National Doral golf resort in the early hours of Friday morning. The Miami-Dade Police Department confirmed in a statement that there were no known victims.
Local media reported the unidentified assailant was shot multiple times and transported to a local hospital, while one officer suffered a wrist injury not related to gunfire.
According to reports, police said the man was "yelling and spewing" information about the president and had draped an American flag over the hotel lobby's counter.
"These officers did not hesitate one second to engage this individual that was actively shooting in the lobby of the hotel," Miami-Dade police Director Juan Perez said, WPLG Local 10 reported. "They risked their lives, knowing that they had to get in there, to save lives in that hotel."
On Twitter, Eric Trump — President Trump's son and executive vice president of the Trump Organization — expressed a "huge thank you to the incredible men and women" of both police departments.
"We are very grateful to you!", he wrote.