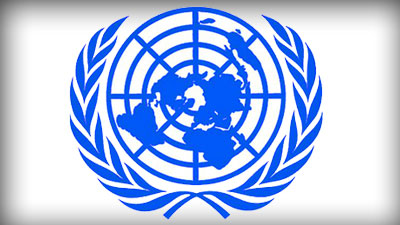 NEW YORK, Sept 26, 2013 – Bangladesh today signed the UN Arms Trade Treaty (ATT) and Protocol V on Explosive Remnants of War (ERW) to the Convention on Prohibitions of Restrictions on the use of Certain Conventional Weapons (CCW).
Prime Minister Sheikh Hasina at a function in the UN Headquarters here inked the treaty for Bangladesh to be the first in South Asia and South East Asia regions.
UN Under Secretary General Miguel Serpa Soers, who was present at the ceremony, thanked the Prime Minister for signing the treaty.
Foreign Minister Dr Dipu Moni, Bangladesh's Permanent Representative to the UN Dr A K Abdul Momen and senior officials were also present on the occasion. The UN General Assembly (UNGA) in 2003 adopted the landmark Arms Trade Treaty (ATT), regulating the international trade in conventional arms, from small arms to battle tanks, combat aircraft and warships to foster peace and security by putting a stop to destabilizing arms flows in the world.
The Protocol V is designed to alleviate the humanitarian impact of ERW in the post-conflict period. So far 82 states signed the Protocol V, which entered into force on November 12 in 2006.
US Secretary of State John Kerry initialed the treaty on Wednesday on behalf of his country.
@eNewsDesk