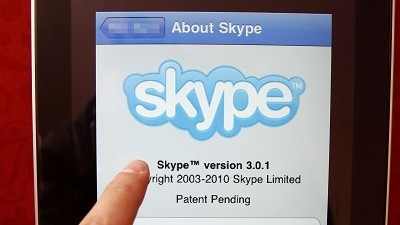 Advances in technology have removed one of the main worries of many people thinking about moving abroad, according to new research.
Half those who took part in a survey agreed that the fact it is now so much easier to keep in contact with friends and family back home meant they would be more willing to accept a job overseas.
This was more likely in younger people, with 60% of 16 to 24-year-olds and 61% of 25 to 34-year-olds open to this lifestyle choice.
Some 69% of Britons have one or more friend or relative living abroad, an increase of more than 21% since 2001, and 98% of people felt that technological advances have meant it is easier to keep in contact with friends and family members abroad than ever before.
The research was carried out for Skype, a communications software which allows people to get together with messaging, voice and video.
Enrico Noseda, Skype's head of market development for Europe, Middle East and Africa, said: "Attitudes towards keeping in touch internationally are changing. At Skype, our mission is to make Skype available everywhere so users can enjoy their conversations whenever and wherever they are.
"With the launch of Skype from your home phone, we are continuing to make it even easier for consumers to enjoy conversations in the home, whether on Skype-enabled TVs, Skype for Windows or Mac, and now via a Skype-ready cordless phone or the Freetalk Phone Adapter."
:: The research was carried out by TNS Omnibus on behalf of Skype in October.
Source : Orange News