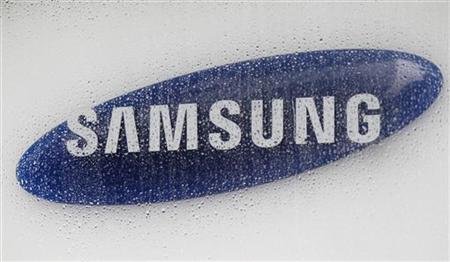 A feud at South Korea's giant Samsung Group over the family fortune has spilled from the courts into an ancestral rite to commemorate the group's deceased founder, a traditional Korean ceremony where family attendance is mandatory.
Descendants of Samsung founder Lee Byung-chull, including Samsung Electronics Chairman Lee Kun-hee, are holding separate memorial services for the first time in 25 years, South Korea's CJ Group said on Wednesday.
The two branches of the Lee family, South Korea's richest business dynasty, are engaged in a bitter legal battle over billions of dollars worth of shares in Samsung group companies and traded barbs.
Lee Kun-hee was worth an estimated $8.3 billion, according to Forbes Magazine, as of March 2012.
Kun-hee's brother, Lee Maeng-hee has dubbed his sibling "greedy" and "childish", while Lee Kun-hee has shot back saying that his accuser was "kicked" out of the family and that he had not observed the family rites.
CJ Group said in a statement that the Samsung Hoam Foundation, which oversees the yearly event, informed CJ Chairman Lee Jay-hyun's secretary that he and his immediate family "will not be able to use the front door" to the burial site when going to pay their respects.
"Samsung's notification to 'come and go by the back door' is tantamount to blocking the normal ancestral rites of other siblings and their descendants," CJ Group said in a statement.
CJ Group Chairman Lee Jay-hyun is the son of Maeng-hee who is suing over the ownership of shares in Samsung Electronics, which makes the world's best selling smartphone, and Samsung Life, an insurance company at the heart of the sprawling Samsung Group business empire.
The Lee family usually gathers at the November 19 ceremony, a tradition from Korea's Confucianist roots that extols the virtue of honoring one's ancestors.
South Koreans traditionally gather to offer specially-prepared food and to bow before the ancestor's burial mound on these anniversary days.
Samsung Group in a statement said that the feuding family groups would be holding separate memorial services, but said the path it had asked to be used was the one used every year by Samsung Group leaders coming to pay their respects.
South Korea is no stranger to the kind of family feuds that have engulfed other Asian dynasties such as India's Ambani family.
Hyundai Group, once the biggest of the chaebol, or conglomerates, that dominate South Korea's economy, split into two after a row between two brothers, one side becoming Hyundai Motor Co and the other Hyundai Group.
Samsung Group itself may be on the verge of sensitive transition as Lee Kun-hee prepares his son, Jay Lee, to take over the leadership.
Source : Reuters