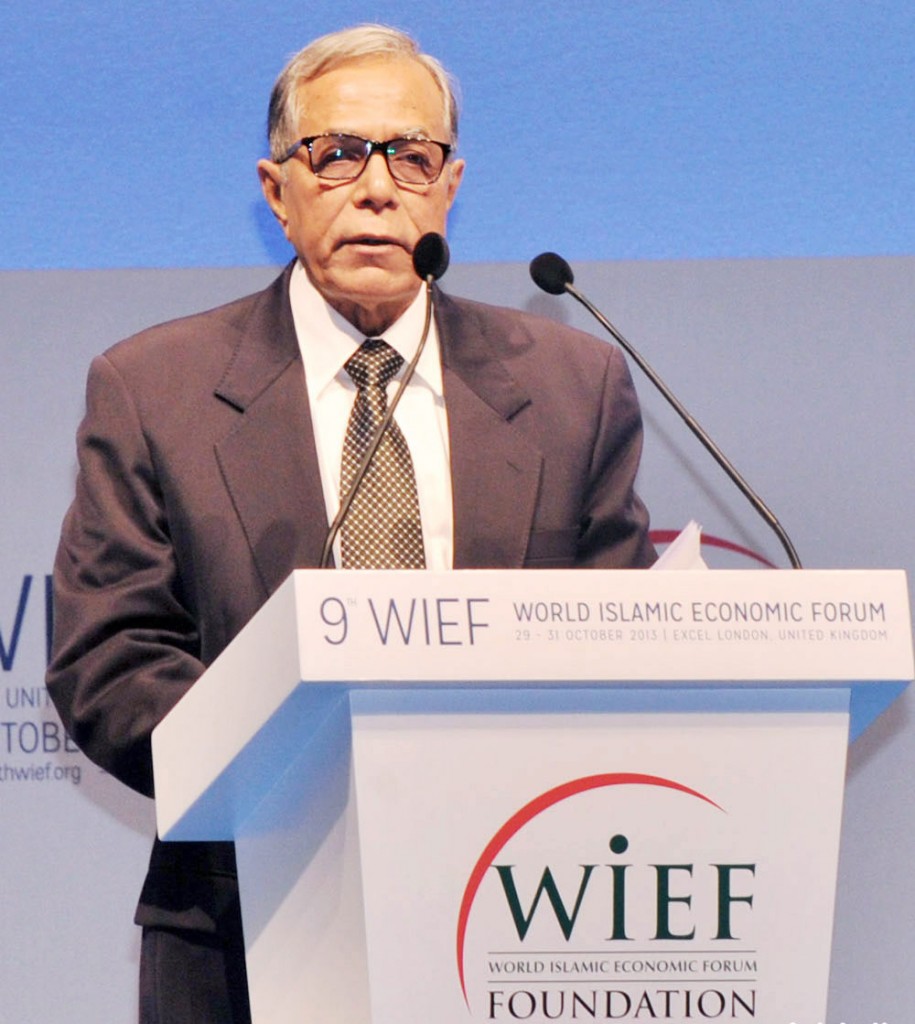 e-News® | The NEWS Company…DHAKA, Oct 26, 2014 – President Abdul Hamid leaves here for Dubai tomorrow morning to attend the 10th World Islamic Economic Forum (WIEF).
"The honorable President will leave Dhaka for Dubai at 9.55 am on a regular flight of Emirates Airlines," President's Press Secretary Ihsanul Karim told BSS today.
The WIEF begins Tuesday (October 28). President Abdul Hamid will address the forum on the same day. The President's visit to Dubai is taking place at the invitation of Vice-President and Prime Minister of UAE and ruler of Dubai Sheikh Mohammed Bin Rashid Al Maktoum, according to the foreign ministry. He is expected to return home on October 29.
Heads of state and government of a number of countries, including the Malaysian Prime Minister, are expected to join the WIFE, foreign ministry sources said. The President also joined the 9th World Islamic Economic Forum held in London in October 2013.