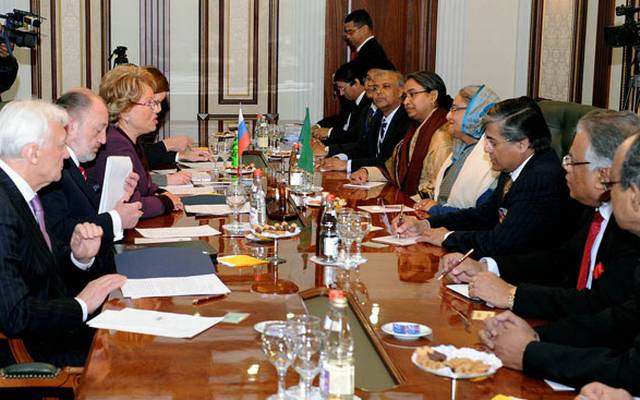 The head of Russian state nuclear corporation Rosatom and the country's former premier Sergei Kiriyenko is set to join the groundbreaking ceremony of Bangladesh's first ever nuclear power plant at Rooppur on October 2.
General Director of Russian state nuclear corporation Rosatom Sergei Kiriyenko is heading a high ranking Russian delegation," a Russian embassy spokesman told BSS.
He said this would be the first ever visit of such a high-profile dignitary from Moscow to Bangladesh in decades while the former Russian premier would also join several other programmes other than the foundation laying ceremony at the project site at Rooppur at northwestern Pabna.
Kiriyenko a prominent Russian statesman and politician who served as the country's prime minister in 1998 under President Boris Yeltsin and since 2005 he has been serving Russia's federal nuclear agency Rosatom. Officials said the high profile Russian leader would join Prime Minister Sheikh Hasina in laying the foundation stone of the power plant on October 2.
The groundbreaking ceremony is being held two years after Dhaka signed a crucial framework agreement with Moscow on Russian cooperation for the country's maiden nuclear plant by 2017-18 at a cost of $1.5 to 2 billion. Bangladesh signed an initial deal with Russian state-owned nuclear agency Rosatom in November 2011 to build a nuclear plant with two 1,000 megawatt reactors at a cost of up to $2 billion each in view of its present reserves of natural gas.
During Sheikh Hasina's Moscow visit in January this year, the two countries signed an agreement under which Russia is to provide a separate $500 million loan to Bangladesh to help build the plant. Under the agreements the Russian nuclear agency would install the plant to produce 2,000 megawatt electricity providing all assistance in setting up two nuclear units with a capacity of 1000 megawatt each.
"Russia will provide necessary nuclear fuel for the plants on a long- term basis and it would take back the spent fuel of the plants," an official of Bangladesh's atomic energy commission earlier told journalists. He said they would also give training for necessary human resource development at different levels in the project. Russia's joint stock company Atomstroyexport would perform its responsibilities as a contractor, while Bangladesh Atomic Energy Commission would perform its responsibilities as a customer.
International Atomic Energy Association allowed Bangladesh to install nuclear power plants in 2007 along with seven other developing nations while Russia, France, South Korea, China and Pakistan expressed their interest to offer their assistance for developing the infrastructure. Officials earlier said the major part of the cost to be provided through domestic funds and the rest of the amount to come from the builder or international donors as soft loan. "We decided to engage the builder of the project on a bilateral state-to- state basis instead of going for time consuming international bidding process," a senior science ministry official said.
The government recently formulated a vision plan as part of its desperate efforts to augment electricity amid growing demands and power supply is estimated to cost around two per cent of GDP growth each year, according to a study of the World Bank.
@rrajowan / Source : BSS / Russian Embassy in Bangladesh