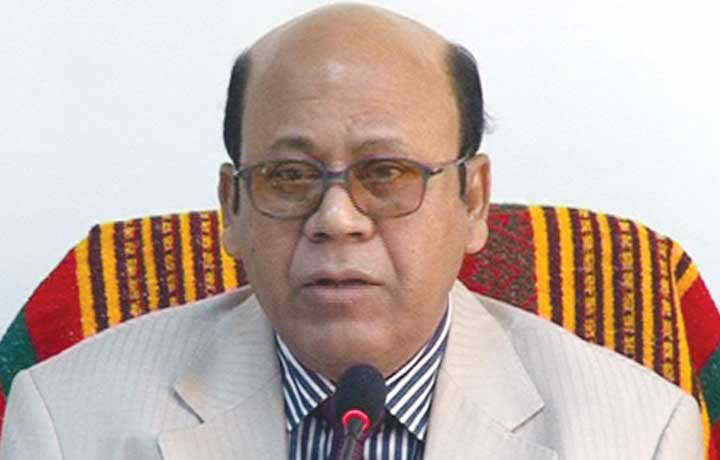 e-News® | The NEWS Company…DHAKA, Jan 16, 2015 : Dhaka City Awami League joint general secretary and Food Minister Advocate Quamrul Islam today said there would not be any talks with those creators of anarchy and terrorism.
"None can escape unleashing the acts of torching of public and private properties….there would have been widespread anarchy in the country had BNP-Jamaat combine been permitted to held public rally on January 5. That's why the law enforcing agencies did not permit them to hold rally," he said.
Quamrul Islam said this while speaking as the chief guest at the triennial council of Ruhitpur Union Awami Juba League under Keraniganj Model Thana in Dhaka district. The minister said, "The government did not keep Khaleda Zia under siege. She has been indulging in creating anarchy in the country keeping her under confinement at her Gulshan office in a pre-planned way."
He called upon the people, particularly party's grassroots level leaders and workers, to constitute anti-terrorism and militancy committees at every ward and localities against those who have been torching people to death, uprooting rail tracks escalating people's sufferings.
"Accordingly, Prime Minister Sheikh Hasina has urged all to come forward in constituting anti-terrorism and militancy committees to face the trouble-mongers and anarchy-creators with a view to restoring peace in the society," the Awami League leader added. Ruhitpur Union Awami Juba League (AJL) convener Md Billal Hossain chaired the council, also addressed, among others, by Keraniganj Model Thana AJL coordinator Ishtiaque Ahmed Sujon, Keraniganj Upazila chairman and Upazila Awami League convener Shahin Ahmed and Dhaka District AJL president Shafiul Azam Khan Barque.