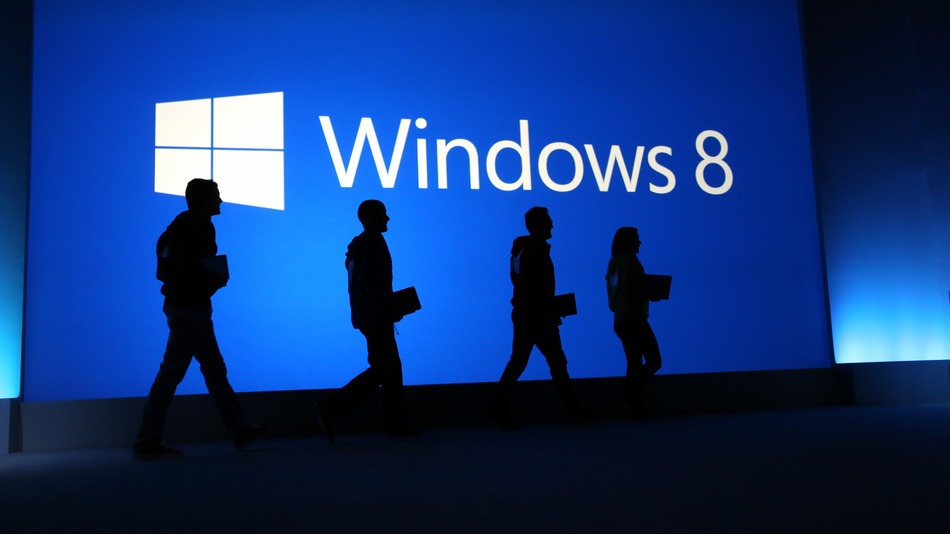 When Microsoft introduced Windows 8 to the world, it removed perhaps the most familiar part of the Windows user interface: the Start button. In the wake of feedback from users, the company is reversing course on that move in Windows 8.1 and bringing back the Start button in the desktop environment.
While the change is a major one in terms of design and philosophy, it's functionally minor. In the desktop environment, users will see the Windows icon ever-present in the bottom left corner. Sliding the mouse cursor on it turns the black background of the icon purple, and clicking will bring the user to the modern UI (the old pop-up menu is still dead an buried).
In the current version of Windows 8, users don't see the Start icon until they navigate the mouse cursor to the corner. A few new users have been flummoxed by the change, unsure of how to return to the modern UI without the visual cue of an icon.
Besides bringing back the Start button, Microsoft is changing its design. In Windows 8, the icon that appears in the corner is an analog of the Start screen, but in Windows 8.1 it becomes the same angled Windows logo seen in the charms menu, the keyboard and other places.
SEE ALSO: Windows 8.1: Everything You Need to Know
The change was influenced by user feedback. Thanks to the built-in cloud connectivity in Windows 8, Microsoft has access to more data about how users use its core product than ever before.
In addition, many third parties such as Samsung and Pokki have introduced their own versions of the Start button since Windows 8 killed it, and they've been successful: Pokki's Start menu has been downloaded 3 million times, and the company says users open it 10 times a day on average.
Although the new Start button is a small change in function, it represents an acknowledgement from Microsoft that it's approach to the radical changes in Windows 8 could have been better handled. The Start screen in Windows 8 technically is the old Start menu, just expanded and enhanced, but losing the icon in desktop mode was clearly unsettling to some users.
Windows 8.1 also brings along a host of other changes, including enhanced search abilities, new sizes for live tiles and a "boot to desktop" option (browse the gallery below for a preview). Microsoft will fully preview it at the company's BUILD developers conference, and Windows 8 users will be able to download it as a free update before the end of the year.
What do you think about the return of the Start button in Windows 8.1? Let us know in the comments.
Source : Mashable