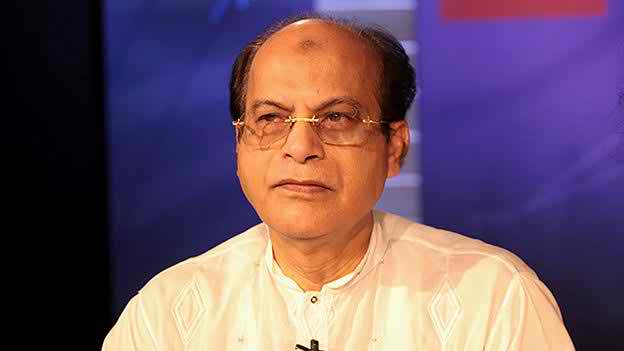 e-News® | The NEWS Company…DHAKA, Feb 22, 2016 : Media Advisor to the Prime Minister Iqbal Sobhan Chowdhury here today said the journalists should unitedly raise their voice against militancy, fundamentalism and anti-democratic forces to save the nation and help ensure the country's sustainable development.
He was addressing as the chief guest at the annual general meeting of Khulna Press Club (KPC) held at Khulna Press Club auditorium in the city. Iqbal Sobhan said the present government under the dynamic leadership of Prime Minister Sheikh Hasina ensured freedom of the press and urged the journalists to be objective in their writings.
The journalists should not be biased to any political ideology while discharging their professional duties, he said.
Chaired by Convener of KPC Sheikh Abu Hasan, the function was addressed, among others, by State Minister for Fisheries and Livestock Naryan Chandra Chanda, Mizanur Rahman Mizan MP and Acting Mayor of Khulna City Corporation (KCC) Anisur Rahman Biswas. President of Khulna Union of Journalists (KUJ) S M Zahid Hossain, member secretary of Khulna Press Club Mahbub Alam Sohag, ex-President of KPC Monirul Huda and journalists Wadudur Rahman Panna, Mokbul Hossain Mintu, Faruk Ahmed, Gauranga Nandi and S M Habib, among others, addressed the meeting. Later, a business session was held at the Humayun Kabir Balu auditorium.