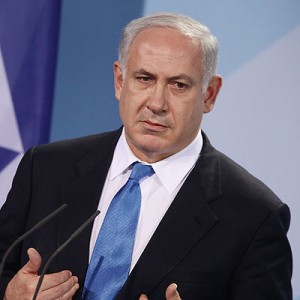 Israel's prime minister has said Iran is "destabilising the world" and its "aggression must be halted", following a series of explosions in Thailand and India it is blaming on Tehran.
Two Iranian men have been charged in connection with three explosions in Bangkok on Tuesday.
Israel has already stated it believes the attacks were linked to those aimed at its diplomats in New Delhi and Georgia earlier this week.
"At this time, Iran's terrorist activities have been exposed to everyone," Benjamin Netanyahu said, accusing the Islamic republic of "harming innocent diplomats across the world".
Iran has denied responsibility for the attacks.
Foreign ministry spokesman Ramin Mehmanparast rejected "the accusations by the Zionist regime of implication (of Iran)", accusing Israel of "trying to harm the friendly and historic relations between Iran and Thailand".
The series of blasts in Bangkok began when a cache of explosives ignited at a house, apparently by mistake. CCTV footage has been released of three Iranians thought to have been renting the house.
One of the men who fled the building had his legs blown off after a grenade he threw at police bounced back at him.
Thai police later found and defused two home-made 'sticky' bombs that could be stuck on vehicles.
They said the men were likely to have been planning to attack individuals but did not have the capacity to target large crowds or buildings.
Four civilians were injured.
The explosions occurred just four blocks from the Israeli embassy.
"They are similar to the ones used in Delhi and in Tbilisi," ambassador Itzhak Shoham said. "From that we can assume that there is the same network of terror."
While the targets of the bombs are not clear, "we can assume from the other experiences that we were the target," said Itzhak Shoham.
The injured Iranian, named by Thai police as Saeid Morati, was arrested and another man, Mohummad Hazaei, was held at Bangkok airport after attempting to flee the country.
Police are still searching for Masoud Sedaghatzadeh, the third man who they believe may have escaped to Malaysia.
A bombing of an Israeli diplomatic car in New Delhi on Monday injured four people, including a diplomat's wife. A similar bomb found under a car in Georgia on Monday was defused.
Israel believes Iran may be exacting revenge for the recent deaths of two leading nuclear scientists. Iran has accused Israel of being behind the deaths.
One of the scientists was blown up in his car by a motorbike hitman in January.
That assassination mirrored the method used by the hitman in New Delhi.
Iran has also blamed Israel for the sabotage of military installations and nuclear sites over the past several years.
Last month, a foreign suspect with alleged links to Hizbollah militants led Thai police to a warehouse filled with more than 4,000kg of urea fertilizer and ammonium nitrate.
Source : Orange News