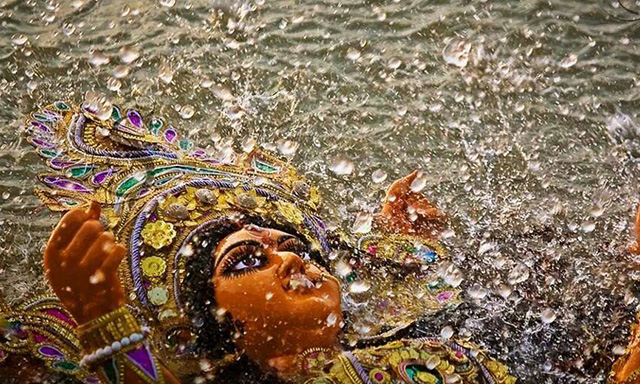 The five-day Durga Puja concluded here on Monday with the observation of Bijoya Dashami and idols of the goddess immersed in various rivers in the country.
Processions took place with the idols of Goddess Durga, in Dhaka, that were immersed in the river Buriganga.
Once, the observation of Durga Puja was limited within the Kotwali Thana of Old Dhaka. But, with the passage of time, the Puja has spread all over the capital.
In 2013, the Durga Puja has been observed in more than 29,000 Puja Mandapa's (Pier) around the country.
In Dhaka, the numbers of Puja Mandapa's are 212.
eNewsDesk