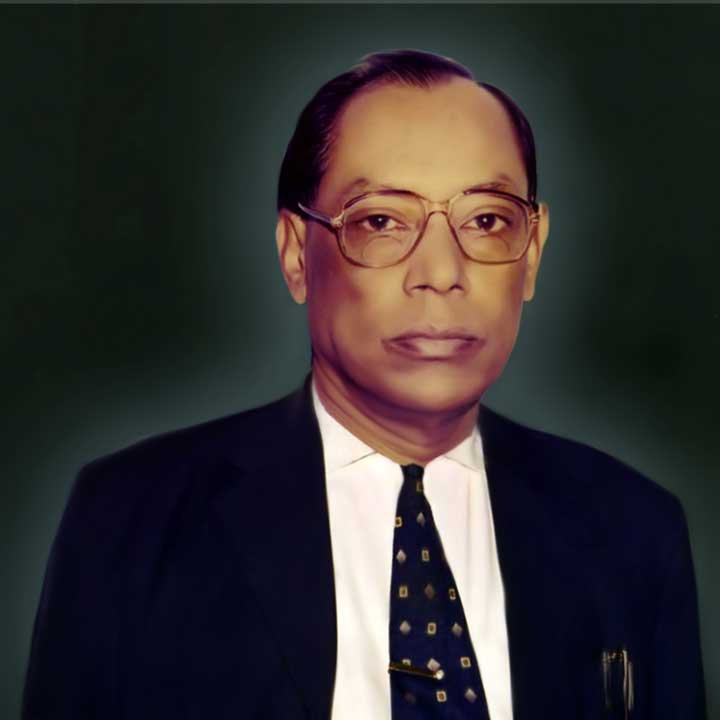 e-News® | The NEWS Company…RANGPUR, Sept 10, 2014 – Central leaders of Jubo Mohila League (JML) have said renowned nuclear scientist and Prime Minister Sheikh Hasina's husband Dr M A Wazed Miah dreamt for realising dreams of Bangabandhu through building an economically and technologically developed Bangladesh.
They said this after offering Fateha and special munajats at the grave of Dr Wazed at his paternal village Laldighee Fotehpur last night and addressing organisational meetings at Joy Sadan and at house of former Pirganj upazila President of Awami League (AL) in Pirganj town.
Paying rich tribute to Dr Wazed, the JML leaders termed him as a complete honest and greedless person with noble character, thoughts and excellent qualities to serve the nation selflessly with highest degree of patriotism, love and passion thinking nothing for him.
They said Dr Wazed was an incomparable man and asked all to follow his ideals in building a technologically and scientifically advanced Bangladesh to realise the dream of Father of the Nation Bangabandhu Sheikh Mujibur Rahman in making a Sonar Bangla.
Central committee President of JML and former MP Nazma Akhter, its General Secretary and former MP Professor Apu Ukil, Joint Secretary Kohili Kuddus Mukti, Rangpur Sadar Upazila Chairman and General Secretary of district JML Nasima Zaman Bobby, Vice-president of district AL Chhayadat Hossain Bakul, Pirganj Upazila Vice-chairman and AL leader Monayem Sarker Manu were present.
Former Pirganj upazila unit President of AL Rawshan Ara Wahed, also wife of Dr Wazed's elder brother, Pirganj Pres Club President Sarwar Jahan, local AL leaders Mazharul Alam Milan, Hassan Ali Pradhan, Shah Md Sada Miah, JML leaders Shapla Begum and Shilpi Khatun, youth leaders Feroz Kabir, Mamunur Rashid Merajul, also attended the occasions.
Speakers in the views-sharing meetings elaborately discussed various organisational issues of Pirganj upazila unit of JML and unanimously decided for formation of its convening committee at the earliest and subsequently the union committees
Decision was also taken for election of Pirganj upazila unit of JML through holding conference of the organisation after formation of its union level committees in near future.