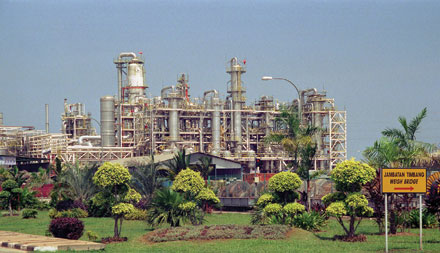 BASF and Malaysian state-owned oil and gas firm Petronas have decided not to pursue an extension of their partnership to a second specialty chemicals plant after failing to agree on terms.
"Petronas and BASF concluded that it would be in their mutual interest to terminate the HoA (Heads of Agreement) as both parties were unable to come to an agreement on the terms and conditions," the German chemicals group said on Monday.
The two companies scrapped their plans to build a new plant in Pengerang, Johor, Malaysia, but they remain committed to the expansion of an existing joint site in Kuantan, also Malaysia, BASF added.
Both expansion projects combined would have cost BASF 1 billion euros ($1.33 billion) in investments, but the company declined to say how much it would have spent just on the Pengerang facility.
"We expect BASF to look into other Asian markets (perhaps even more in China) to look for alternative investments, as the overall Asian chemical markets remains the key growth region for the next decade," said Baader Bank analyst Norbert Barth.
The company is seeking to lift its proportion of sales from emerging markets to 45 percent from 34 percent by 2020 but has said that finding suitable takeover targets in Asia was difficult.
About 40 percent of global chemicals production takes place in Asia, more than in any other world region. But the region accounts for only 20 percent of BASF's sales and the group aims to lift that proportion to 25 percent by 2020.
BASF aims for sales from Asian customers to grow 8 percent per year through 2020, eyeing faster growth there than the 4.5 percent expected in Europe and 5.5 percent in North America.
The group was more successful on Monday in its bid to shore up its nutrition business to reduce its reliance on the business cycle as it won over enough Pronova shareholders to secure control over the Norwegian fish-oils maker.
Source : Reuters