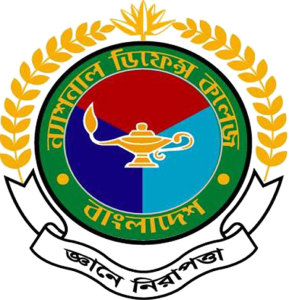 e-News® | The NEWS Company…DHAKA, Sept 1, 2015 : A 23-member delegation of National Defence College (NDC) of Bangladesh is on an overseas study tour in India from August 31 to December 4, 2015 as part of course curriculum. The delegation included senior officers from bureaucrats, military, and police including five foreign course members from four countries –China, Myanmar, Nigeria and Sri Lanka.
The course is aimed to enable the members to function effectively in assignments that require providing direction in matters of development and national security issues, according to a message received here today. The delegation has interacted with Defence Minister Manohar Parrikar, National Security Adviser (NSA) Mr Ajit Doval, State Minister of External Affairs V K Singh, academician and students of JNU. Syed Muazzem Ali, High Commissioner of Bangladesh to India, accompanied the team while interacting with Defence Minister, NSA and JNU.
The delegation is also scheduled to visit a few military organizations, historical places and interact with the Chief of Army Staff. The team will leave India for Qatar on September 5 and from there they would be visiting France as well, the message added.