New iPhones and not an iWatch or iPad in sight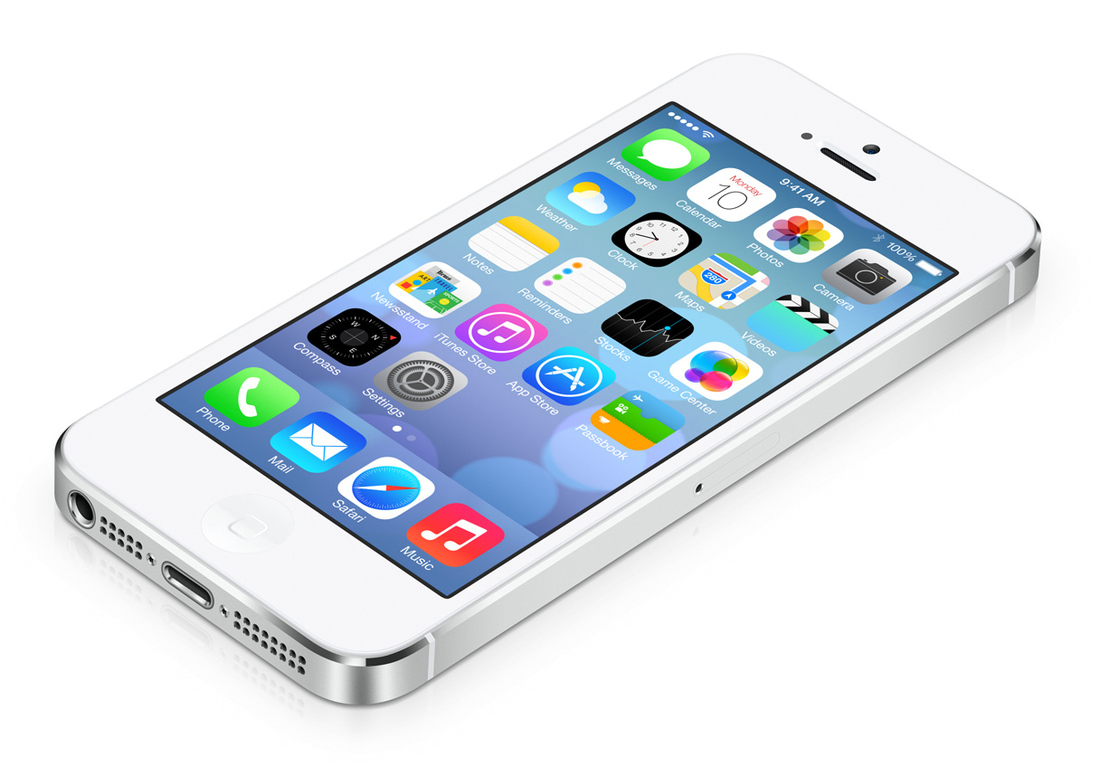 Apple's iPhone event on Tuesday brought us the two new devices we expected — and not much else. At a comparatively subdued and small event, the company replaced last year's iPhone 5 with two models: the iPhone 5c, a colorful plastic phone that starts at $99, and the iPhone 5s, a high-end device that includes a 64-bit A7 chip, an enhanced camera, and a fingerprint sensor called Touch ID. Not seen today: iPad, iPod, or the mythical iWatch. The new phones arrive September 20th. Here's what you can expect in the new models.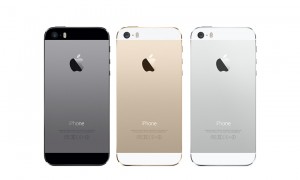 The heavily leaked iPhone 5s is official — and yes, it comes in gold. Though the new color schemes are flashy — you can get the phone in silver, gold, or a darker "space gray" — the biggest changes are internal, with a new A7 chip that's been reengineered for 64-bit architecture. Apple claims this will make the 5s several times faster than its predecessor. The camera has been updated with a new, larger Apple-designed sensor and a host of other features, and as rumored, the home button is now also a fingerprint scanner. The iPhone 5s is competing against its cheaper, "unapologetically plastic" counterpart, starting at a heftier $199 on contract for a 16GB model. But Apple's hoping to make it worth the money with high-end design and a laundry list of fancy specs.
iPhone 5s camera
The iPhone has always had one of the best smartphone cameras, and Apple is hoping to keep that primacy. While the 5s still bears an 8-megapixel camera, Apple's new f/2.2 aperture sensor is 15 percent larger than the previous one, and a redesigned flash can blend its two LED lights to preserve a scene's natural color balance. Apple has paired the hardware with a series of software features, adding things like a 28-megapixel panorama creator and a "burst mode" that captures a series of pictures and picks the best one. Apple may not be emphasizing camera quality quite as heavily as competitor Nokia, but if today's demos are any indication, it's still significantly upping the ante.
Touch ID
Apple has also confirmed the weirdest rumored feature of the iPhone 5s: a fingerprint sensor built right into the home button. Called Touch ID, it's a substitute for the traditional PIN or password, with a thin capacitive sensor layered on top of the button. While the obvious use is unlocking your phone, it can also be used to verify purchases and can handle multiple fingerprints from different users. In light of the current fears about data security, Apple's promising the fingerprint will only be stored locally; the company says you'll never see it uploaded to iCloud or any other Apple server, though that's unlikely to completely quell privacy concerns.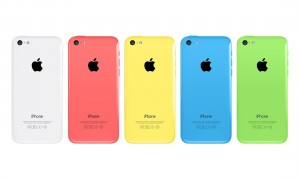 The long-rumored iPhone 5c starts at $99 on a two-year contract ($79 from Walmart), and marks Apple's return to color. The multicolored iPhone is built from a single piece of polycarbonate, and is available in green, white, blue, red, and yellow — Jony Ive described the phone in his trademark way, noting that it's "beautifully, unapologetically plastic." The phone features a 4-inch Retina display, A6 chip, and an 8-megapixel iSight camera (the same as the iPhone 5), as well as an improved FaceTime HD camera on the front . Also available are custom, soft-feel rubber slipcases for $29 each based on the iOS7 color scheme. Though it is indeed a cheaper iPhone, the difference is more dramatic on contract; if you want to buy it unlocked, it starts at $549, in comparison to the $649 5s.
As of September 13th, the iPhone 5c is available for pre-oder from Apple, carriers, and some retailers. Those interested in the iPhone 5s will have to wait until launch day on the 20th, but no matter which phone has caught your eye you may want to shop around; companies like Walmart are offering discounts right out of the gate.
Most of iOS 7's features were revealed at WWDC back in June, and there weren't any big surprises this time around. But we did get one very important date: September 18th, the day that customers with existing devices can get the latest version. Anyone with an iPhone 4, iPad mini, second-generation or newer iPad, or fifth-generation iPod touch will have the option to upgrade, and Apple's throwing in a free set of its productivity apps for new iOS device buyers. iTunes Radio, the Pandora-like streaming music service, will also roll out on the 18th. This release date is a couple days before the iPhone 5s and 5c come out, but nobody's really getting a sneak peek here — plenty of early adopters have been experimenting with the beta for months.
@rrajowan / Source : The Verge