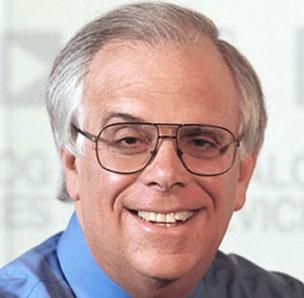 Chipmaker Analog Devices Inc said its long-time Chief Executive Officer Jerald Fishman died on Thursday evening, following what appeared to be a heart attack.
Fishman was 67.
"This is a terrible loss for me personally and for all of us here at ADI," said Ray Stata, chairman of the board.
"Jerry dedicated his entire career to building ADI into a great company one of which we all are enormously proud.
Fishman, who joined Analog Devices in 1971 and rose through the ranks to become its chief executive Officer in 1996. The company's revenue more than doubled during his watch and its share price grew more than threefold.
The company, which makes microchips used in automobiles, industrial machinery and communication equipment, named President Vincent Roche as its interim CEO.
Source : Reuters