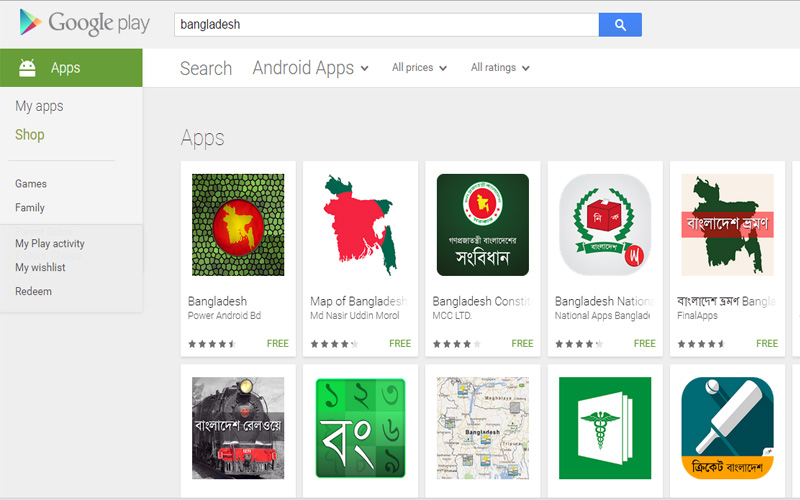 e-News® | The NEWS Company…DHAKA, Aug 2, 2015 : Want to verify the standard of a product showcased by a popular super shop in Dhaka? Just download the mobile app named BSTI (Product Check) from Google Play Store and you would find the names of different kinds of product which have approval from Bangladesh Standards and Testing Institution (BSTI).
This app displays necessary information about a product like its brand name (if has any), product licence number and validity of licence number, etc. This app has three different sections (options) where product information is sorted by their names, cities and licence number. Through the app DPDC Bill Check, customers can login to their Dhaka Power Distribution Company Limited (DPDC) customer accounts. This app has been designed to retrieve customers' billing information from the DPDC server. The customers will be able to find their monthly bill details to date (yearly details). This app allows its user to get regular billing updates directly from the DPDC.
As many as 500 such mobile apps, which have been developed by the students from different universities of Bangladesh, have been added to Google Play Store, the official pre-installed app on Android devices which provide access to the platform recently. Google Play Store allows users to browse and download music, books, magazines, movies, television programmes, and applications for free. Of the apps, 300 are service-oriented apps, which will provide information and knowledge about services of different ministries and departments of the government. The rest have been built on the fresh innovative ideas gathered from the competitive programmes.
"We could have developed the apps by inviting tender and through a private company. But we have decided to provide training to university students to make apps. This way, we have benefitted from two sides. The government got benefitted as it got its desired apps. And the students got benefitted by getting the training," said Sajeeb Wazed Joy, Prime Minister's Adviser for Information and Communication Technology (ICT) Affairs.
"It's not like that we have given the training only in the main cities, we have given the training even at the district level," he added. Sajeeb Wazed, an IT expert himself, came up with the observations while addressing a function organized by the ICT Division on the occasion of inaugurating the apps recently. "We have come miles in building Digital Bangladesh. Now countries like India and Maldives are following our vision of Digital Bangladesh. It made us proud like anything," said Zunaid Ahmed Palak, state minister for post, telecommunications &
information technology.
ICT Division developed these apps under the project titled "National Mobile Application Trainer and Innovative Application Development Program", with the assistance from Ethics Advance Technology Limited (EATL).