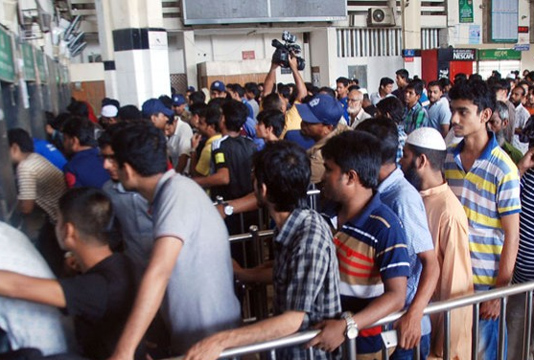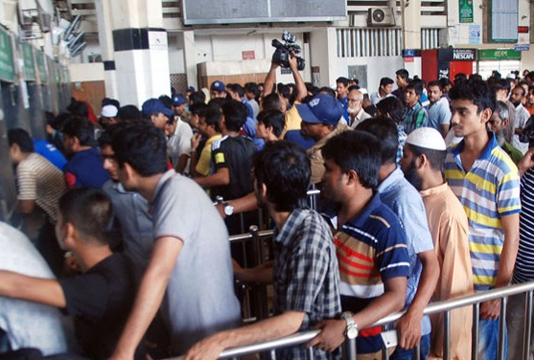 #thenewscompany : Bangladesh Railway (BR) today started sale of advance tickets ahead of Eid-ul-Fitr, one of the biggest religious festival of the Muslims, to make Eid holidaymakers' journey smooth.
The BR will operate 16 specials trains on the occasion of Eid-ul-Fitr this year while The Sholakia Special trains 1 and 2 will be available on the Eid day to ease devotees' journey to attend the country's biggest congregation at
Sholakia Eidgah ground in Kishoreganj, BR sources said.
This year, a total of 27 thousands train tickets will be sold every day in Dhaka and passengers can collect their tickets directly from the counters or via mobile apps, they added. According to Bangladesh Railway, taking Eid possible date on June 5 into consideration, tickets for the journey on May 31 is being sold today.
However, tickets for June 1, 2, 3 and 4 will be sold on May 23, 24, 25, and 26 respectively. Holidaymakers can buy tickets from 5 points including Kamlapur Railway Station counter.
BR sources said advance tickets for trains running via Jamuna Bridge will be available at Kamlapur Railway Station.
Tickets for both Netrokona bound Mohanganj' and 'Haor Express', will be available at Banani as intercity railway tickets for travelling to Chattogram-Noakhali and Sylhet-Kishoreganj will be available at Airport Station and Fulbaria old Railway Building.