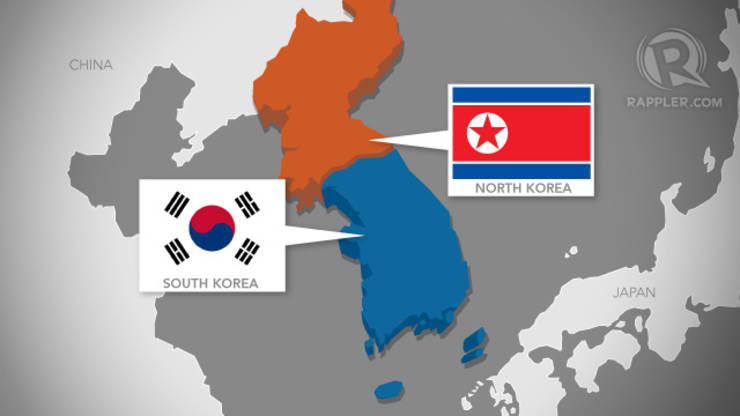 e-News® | The NEWS Company…SEOUL, Sept 30, 2015 : North Korea has threatened to cancel a reunion for families separated by the Korean War, after "reckless" remarks by South Korean President Park Geun-Hye on Pyongyang's nuclear weapons programme and human rights record. Scrapping the October 20-26 event would effectively tear up an agreement the two Koreas reached in August to de-escalate tensions that had pushed them to the brink of armed conflict.
Addressing the UN General Assembly in New York on Monday, Park said the North's pursuit of a nuclear deterrent constituted a global threat and she urged the international community to join in pushing Pyongyang down a different path. She also called on Pyongyang to improve its human rights record in the wake of a report by a UN Commission of Inquiry which concluded that North Korea was committing rights violations "without parallel in the contemporary world".
A statement issued late Tuesday by a spokesman from the North's Committee for the Peaceful Reunification of Korea (CPRK) said Park's comments were "utterly bereft of reason" and proved she was "hell-bent" on confrontation. "Due to the south Korean authorities' reckless confrontation row, not only North-South relations but the reunion of separated families … has been put at serious peril," the spokesman said.
"The event may prove completely abortive," he added. Millions of people were separated during the 1950-53 Korean conflict that sealed the division between the two Koreas. Most died without having a chance to see or hear from their families on the other side of the border, across which all civilian communication is banned. About 66,000 South Koreans — many of them in their 80s or 90s — are on the waiting list for an eventual reunion, but only a very limited number can be chosen each time.
Pyongyang has a lengthy track record of manipulating the divided families' issue for political purposes, refusing proposals for regular reunions and cancelling scheduled events over some perceived slight. The CPRK spokesman said Park and her administration should apologise for its "reckless slander" and warned that failure to do so could cause "unpredictable misfortune at this crucial time."
There has been widespread speculation that the North is planning a satellite rocket launch to mark the 70th anniversary of the ruling Workers' Party on October 10. UN resolutions prohibit North Korean use of ballistic missile technology, and a rocket launch would trigger a spike in military tensions that is likely to count the family reunion among its first victims. The reunion programme began in earnest after a historic North-South summit in 2000, and was initially an annual event. But strained cross-border relations have allowed only one reunion in the past five years.