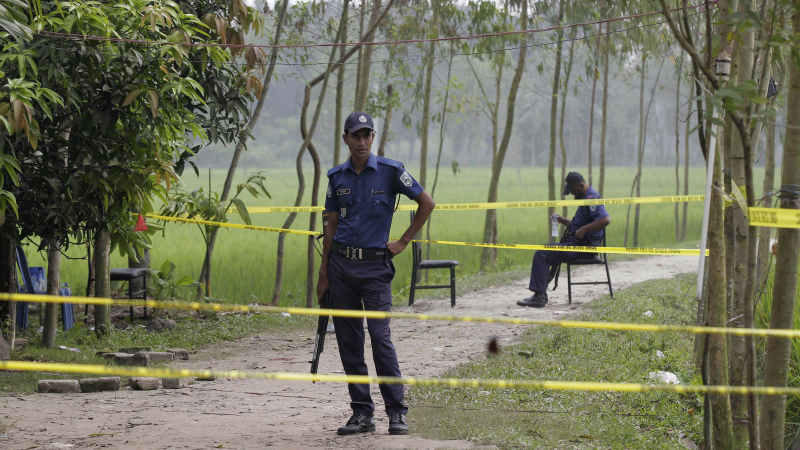 e-News® | The NEWS Company…RAJSHAHI, October 09, 2015 : For interrogation purpose, police detained two private bankers in Rajshahi city in connection with the assassination of Japanese national Kunio Hoshi in Rangpur, police sources here said this afternoon.
Police sources said the detained persons were identified as Sales and Service Officer Sultan Nahid and Credit Card Officer HM Shahriar. Both of them were working in Rajshahi Branch of BRAC Bank Limited. Rangpur Detective Branch (DB) police in association with DB members of Rajshahi Metropolitan Police picked them up from Kumarpara area while they were returning home after finishing office duties at around 8.30 pm on Thursday.
First of all, four bankers were picked up, said Ajahar Ali, Sub-inspector of RMP DB. After preliminary interrogation two were released. The two detained persons were taken to Rangpur this morning, he added. The Japanese national was shot dead by a gang of masked assailants in Rangpur on October 3 last.