In an age when moviegoers bask in the fleeting "Dabangg" culture of Bollywood, a visit to an exhibition displaying the works of photographer Nemai Ghosh in Indian cinema's centennial year is liberating. Ghosh, a Padma Shri awardee, is credited with documenting an aspect of show business that is far removed from the usual focus of the press. In a decades-long career, the accidental photographer — he held the camera for the first time in exchange for a loan — had filmmaker Satyajit Ray as his greatest muse.
"Ghosh's photographs of Ray, at home and on the sets suggest a rare intimacy, with the poignancy of these images of the master at work, directing and in many cases enacting roles," said Pramod Kumar KG, curator of the exhibition, 'Nemai Ghosh: Satyajit Ray and Beyond', on display at the Delhi Art Gallery in Hauz Khas Village.
Here's a picture of India's only Academy Award winner, Satyajit Ray, or Manik-da, as he was fondly called, immersed in work at his study in Calcutta.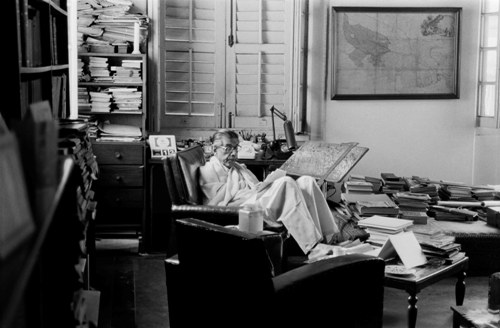 "Apart from my respect for Manik-da as a person and as an artist, we had an understanding which enabled me to work in an unobtrusive way," recalled the 79-year-old photographer. The characteristic unobtrusiveness pervades these two pictures as well — Ghosh reveals his subjects in various moods and expressions, but doesn't intrude.
In the first picture, Ray is sitting on a trolley during a break from the filming of "Asani Sanket" (Distant Thunder, 1973). The second is another candid shot taken as the cast and crew of "Sonar Kella" (Golden Fortress, 1974) eat together.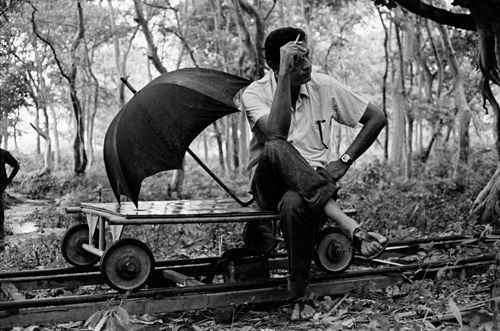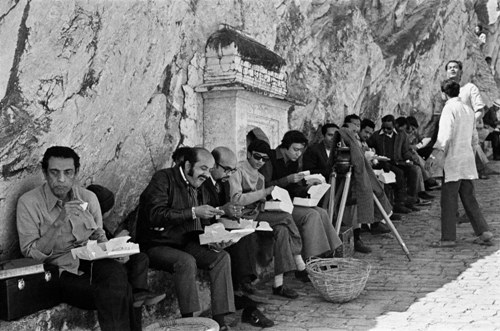 The play of ambient light is a dominant theme in Ghosh's photography, transforming his subjects into larger-than-life people and creating a parallel storyline to their everyday cinematic existence.
In this picture, Swatilekha Chattopadhyay is shot being filmed as Bimala for the film version of Rabindranath Tagore's novel "Ghaire Bhaire" (Home and the World, 1984).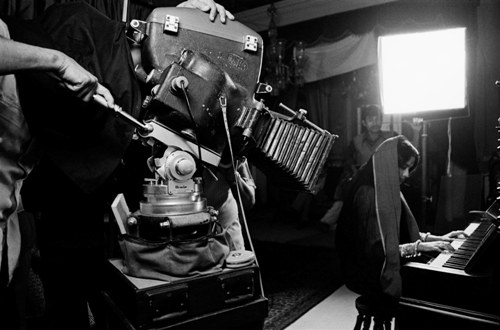 Ghosh also photographed many Bengali and Hindi cinema actresses. During the filming of one of Ray's films, Sharmila Tagore was reported to have "kidnapped" Ghosh for a photo shoot. And here's the quintessentially enigmatic Suchitra Sen lost in her thoughts…
Although Ghosh was Ray's official stills photographer, he worked with other directors as well. Director Aparna Sen and actress Shabana Azmi are seen here during the filming of "Sati" from 1989.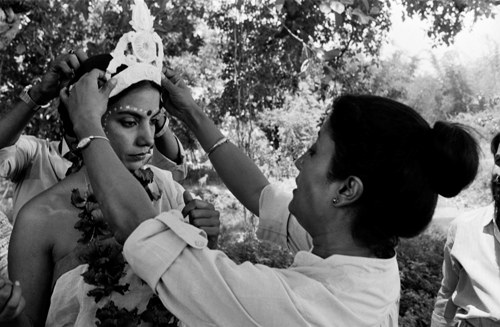 The versatile Utpal Dutt as a villain in a still from "Joi Baba Felunath" (The Elephant God, 1978):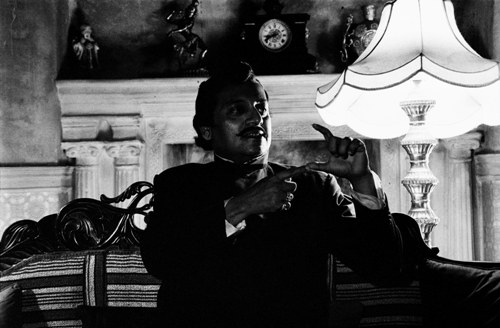 His pictures speak to you directly, representing a facet of reality that is long gone, but remain locked in the present tense. No wonder then Ghosh said, "The camera is no longer something outside my existence, distinct from me; it is part of my person.
Just like sensory organs, I can see many things better with my eyes behind the lens." A good example, this picture was shot during the filming of "Bala" in 1976 on a beach near Chennai.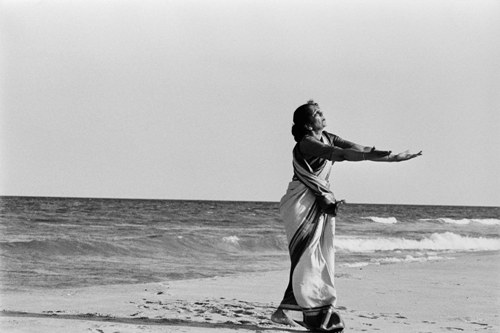 The exhibition is open until Jan. 28 at Delhi Art Gallery, Hauz Khas Village.
Author :  Ankush Arora