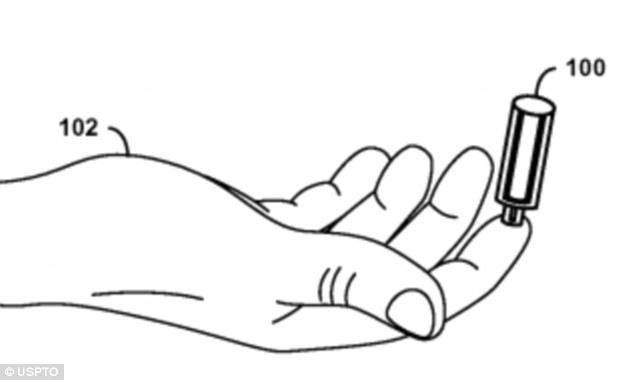 e-News® | The NEWS Company…London, December 04, 2015 :  Smartwatches already collect data about your heart rate, how much exercise you do and your stress levels, but in the future they could take this a considerable step further. Google has filed a patent for a 'needle-free blood draw' system that could be built into a wearable attached to someone's wrist, or a hand-held device. The filing describes a machine that sends a pulse of gas into a barrel containing a 'micro-particle' capable of puncturing the skin and drawing a small drop of blood.
According to the patent, once the droplet forms it is sucked up into a negative pressure barrel. This makes the process quicker and less messy than using a needle, or even a blood glucose meter, which administers a 'pin prick' to the finger. Google suggests the device could even replace glucose testers used by diabetics entirely. The patent said: 'Such an application might be used to draw a small amount of blood, for example, for a glucose test.' It points out that the smallest possible puncture is desirable to cause as little pain as possible, but very small diameter needles can fail to pierce the skin or snap because they're not strong enough.
However, the use of a 'micro particle' propelled by gas at a high speed could solve this problem. Google is already working on smart contact lenses and a cloud-connected sensors to help diabetics monitor their glucose levels.  A wearable or handheld device would therefor fit neatly into this initiative. However, as with all patents, there is no guarantee the idea will ever become a reality. Google is not the only tech giant taking steps into the healthcare market. Health data has become the next big battleground among tech companies as a new generation of wearable gadgets allow users to measure heart rates, sleep patterns and exercise activities.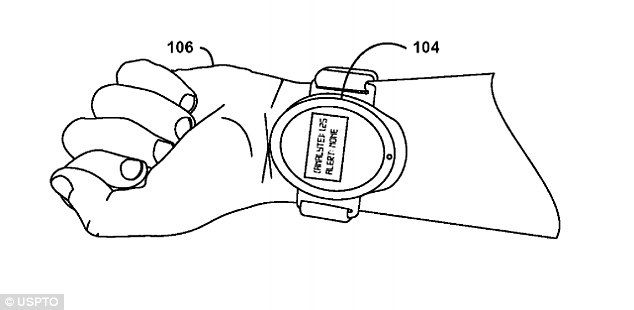 At the end of last year, Google launched Google Fit to go head-to-head with Apple HealthKit. It aims to put all of a user's health details into one place from a variety of fitness and health apps. Apple's HealthKit acts as a hub for data such as blood pressure, temperature and pulse monitored by its watch as well as weight and exercise. The idea is that iPhone and Apple Watch users will soon be able to send results direct to GPs.