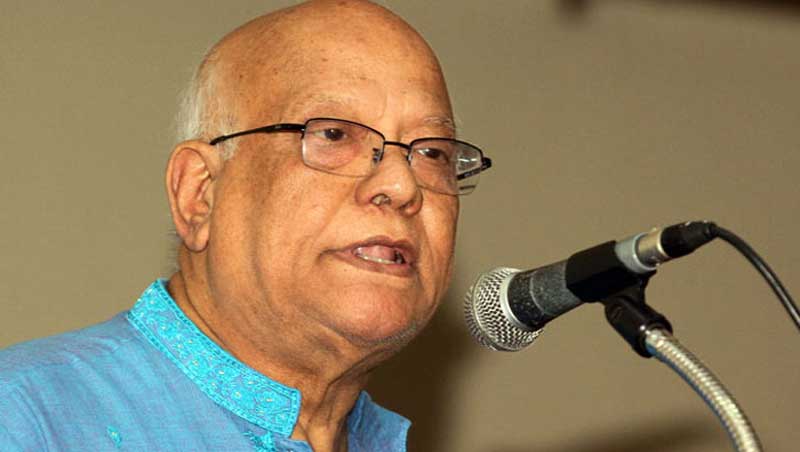 e-News® | The NEWS Company…SYLHET, Dec 26, 2014 : Finance Minister Abul Maal Abdul Muhith yesterday said Bangladesh Television (Btv) played a vital role in the war of liberation in 1971. He said this while addressing as the chief guest at a function marking the golden jubilee of Btv at Sylhet Upokendra.
"Television is a medium of education and entertainment. It is playing significant role to uphold the culture of the country," Muhith said.
Due to continuous development of technology, communication among the people becomes easier day by day, he said. Mahmudus Samad Chowdhury, MP, Sylhet City Awami League (AL) president Badar Uddin Ahmad Qamran and general secretary Asad Uddin Ahmed, District AL general secretary Shafiqur Rahman Chowdhury, Sadar upazila parishad chairman Ashfaq Ahmad and Madan Mohan College Principal Prof Abul Fateh Fattah among others were present on the occasion.