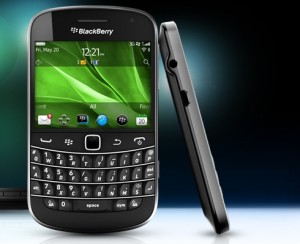 Shares in Research In Motion Ltd fell more than 3 percent on Thursday morning after the BlackBerry maker said its global sales chief had resigned.
The resignation of Patrick Spence, a 14-year RIM veteran, comes as the Canadian company struggles to sell legacy products and prepares for the make-or-break launch of its new smartphone later this year.
London-based Spence had risen steadily through RIM's ranks and was widely credited with building strong sales growth in the Middle East and other emerging markets.
"Losing Patrick is undoubtedly a blow to RIM and he is a significant loss to the European operation," said Ben Wood, head of research at CCS Insight. "He was a well-liked and committed BlackBerry advocate who was highly regarded both inside and outside the business."
RIM did not name a replacement or say where Spence was going when it made the announcement late on Wednesday.
Spence was pivotal to the global launch of a range of BlackBerry 7 devices last year and had worked to decentralize RIM's sales planning so it fit better with regional needs.
His sudden departure was not a shock to some analysts, who said his close ties to RIM's former co-Chief Executive Jim Balsillie may have left him isolated after Balsillie quit earlier this year over a major strategy disagreement.
"Spence was a Balsillie protégé so his departure isn't a surprise altogether," said IDC analyst Kevin Restivo. "But his departure is still a punch in the stomach to RIM faithful as he helped the company rise to prominence in key markets such as the UK and the Gulf states."
New CEO Thorsten Heins moved quickly to put his stamp on the company after he took over in January from Balsillie, who had focused on sales, and founder Mike Lazaridis, who led product development.
Heins filled a long vacant chief marketing job earlier this month and also named Kristian Tear as chief operating officer. Being passed over for that job may have influenced Spence's decision to leave, the Globe and Mail newspaper said, citing a source close to the company.
The departure creates a void in sales as RIM struggles to sell existing devices seen as lagging those of industry leaders Apple and Samsung, while at the same time working on a major transition of its smartphone lineup to the operating system first used in its poor-selling PlayBook tablet.
The stock was down 3 percent at $10.75 at mid-morning on the Nasdaq. It has lost three-quarters of its value in the past year and languishes at prices last seen in December 2003, when its annual sales were seven times smaller than its last quarterly revenue tally.
Source : Reuters