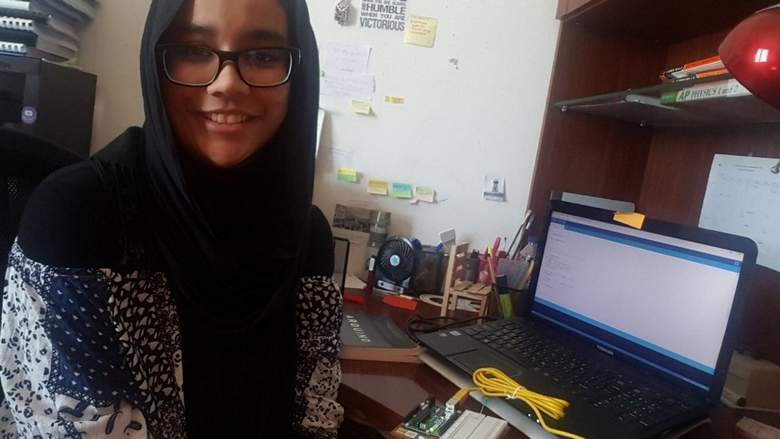 #thenewscompany : Bangladeshi student in Abu Dhabi, Ayesha Ahmed, is the only competitor from the UAE who made it to the top 29. An Abu Dhabi-based student is on course to winning a $250,000 (Dh918,000) scholarship as part of a global science competition, funded by Facebook founder Mark Zuckerberg and his wife Priscilla Chan.
The Breakthrough Junior Challenge had a total 11,000 students from 176 countries registered for the competition. Bangladeshi student in Abu Dhabi, Ayesha Ahmed, is the only competitor from the UAE who made it to the top 29.
The challenge asked students to create three-minute videos that illustrated a concept or theory in physics, mathematics or life sciences. Ahmed, a 17-year-old student at the The International School of Choueifat Abu Dhabi, submitted a video explaining the String Theory, combining a mix of scientific facts, graphics and humour in her video.
"When I found out about the competition, I immediately asked myself 'how can I combine elements of film, comedy and scientific explanation into one coherent whole?' Although the competition only required one video, my video only started falling into place after weeks of 7am wakeups, many video takes and multiple script re-writings," Ahmed told Khaleej Times.
"I particularly picked the String Theory because I find the notion of 'Theory of Everything' fascinating – after all, finding one is the Holy Grail of Physics. The universe shares its birthplace with humanity. The ultimate connection is not about the beginning of life, but about the very beginning of time itself. It is in our nature to want to explain this connection so that we may rejoice in understanding our start and where we come from."
Ahmed said winning the scholarship money, will relieve her parents from financial problems. She said her dream of studying abroad will become a reality and she'll be able to study the subject she is passionate about.
"My family and I have been going through rough financial patches, and this scholarship would be a boulder lifted up from our hearts. It means attending college abroad to pursue my degree in Data Science and Particle Physics without my parents having to give all the finances for my education. I hope to post more STEM videos on my YouTube channel and continue performing as a stand-up comedian and spoken word poet," she said.
"In the near future, I also hope to publish a poetry book and a fiction novel on artificial intelligence. I also plan to initiate my own security start-up centralised around quantum cryptography or at least contribute to research in quantum cryptographic methods around my graduation."
Besides the scholarship money, if Ayesha wins, the teacher who inspired her wins $50,000 and her school will receive a new science lab, worth $100,000. In total, the Breakthrough Prize is $400,000 – all funded by the Chan Zuckerberg Foundation.
The competition is currently in the "popular vote" stage. Each of the videos produced by the 29 semi finalists have been uploaded on the Breakthrough Junior Challenge's Facebook page. The top 15 videos with the most likes and shares will move on to the finals. Ahmed's video currently has 746 likes and 620 shares. Her video can be found at https://www.facebook.com/BreakthroughPrize/videos/1908461729179174/