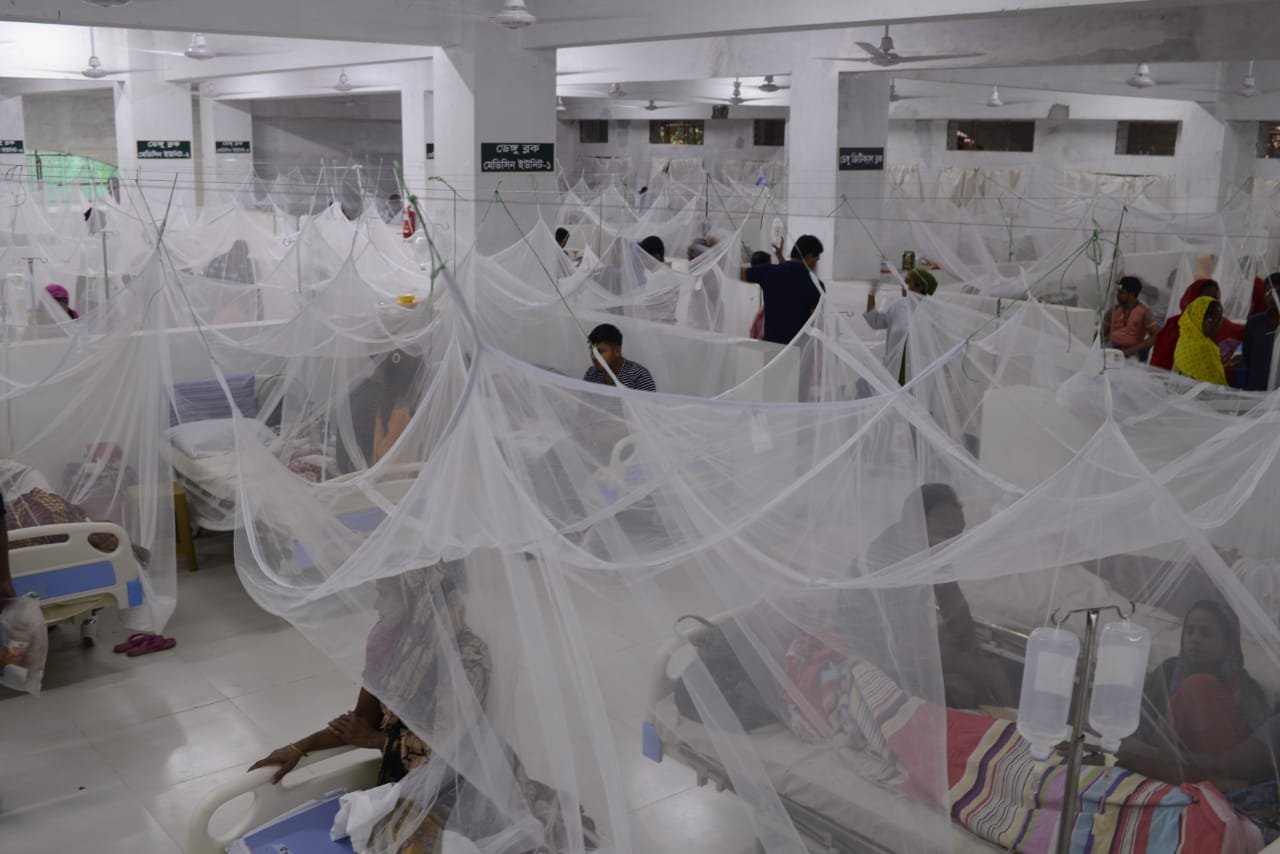 #thenewscompany : Dengue has been spreading in the capital city Dhaka and around the country. Even young children are being affected at alarming rates. There were 76 children admitted with dengue on Friday at Shishu Hospital in the capital. The hospital authorities say this is the highest number of patients admitted in a single day.
Director of Shishu Hospital, Professor Syed Shafi Ahmed, confirmed that this was the highest number of dengue patients admitted in the hospital in a single day. Earlier in 2019, there had been 69 dengue patients in this hospital in a single day. This record was broken today, Friday.
The spread of dengue began to increase in the first week of August. In the second week it began to fall. Then in the third week the number of dengue patients shot up again. Among the government hospitals in Dhaka, a higher number of dengue patients are being admitted to Mitford Hospital in Old Dhaka and Shishu Hospital in Shyamoli.
According to the health directorate's Health Emergency Operations Centre and Control Room, between 1 January this year and yesterday, Thursday, 7251 dengue cases had been detected in the country. Of them, 1238 were admitted to hospital in Friday. And among them, 1148 were admitted to hospitals in the capital city.
This year 31 persons had died of dengue.