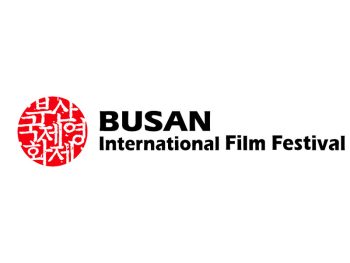 #thenewscompany : Platform BUSAN, a networking platform for filmmakers in Asia including Korea that seeks to share experiences and search for collaboration opportunities, is now accepting applications until Aug 31 (Wed). 'Platform BUSAN', the Premier Networking Hub for Asian Filmmakers, is Accepting Applications until Aug 31 (Wed)
Platform BUSAN is a business networking site where Asian filmmakers can share their experiences and maximize solidarity.
Launched in 2017, Platform BUSAN, a sidebar networking program for Asian filmmakers that sought to strengthen and increase communication and collaboration within the filmmaking community, had over 600 participants from 37 countries, including Japan, Malaysia, Nepal, Philippines, Thailand, as well as Korea, for 3 years prior to the COVID-19 outbreak.
Platform BUSAN has organized various practical programs that provide first-hand experience and knowledge in the field that have included lectures by experienced filmmakers, networking events for Asian female filmmakers, and knowledge exchange about co-production on topics such as producing omnibus films in Asia. Platform BUSAN has also hosted talked series by many prominent filmmakers, including directors Kore-eda Hirokazu, Lee Chang-dong, Park Chan-wook, and Jia Zhang-Ke, and producers such as Jason Blum, founder and producer of Hollywood's horror film hub, Blumhouse, as one example, to provide information for Asian filmmakers to expand onto the world stage.
Celebrating its 4th year this fall, Platform BUSAN is planning a variety of programs for Asian filmmakers, which are expected to provide them with practical guidelines in the field.
Starting this year, Platform BUSAN will be hosted by the Asian Contents & Film Market (ACFM) to create an efficient and experiential synergy effect within the industry. The ACFM aims to solidify its position as the biggest film market in Asia that possesses the most advanced industry business platform, which includes Busan Story Market as the IP sales platform, Asian Project Market (APM) as the platform to provide co-production opportunities, and Platform BUSAN as the networking platform.
Applications for Platform BUSAN are available via email until Aug 31 (Wed), and emerging filmmakers in Asia and Korea, who have played a major role in at least one short film and fewer than three feature films, are eligible to apply. Further information about the application can be found on the ACFM website (https://www.acfm.kr/eng/default.asp).
Platform BUSAN, which resumes as an on-site event after being halted by the pandemic for three years, will take place for 4 days from Oct 8 (Sat) to Oct 11 (Tue) at Exhibition Center 2 in the Busan Exhibition and Convention Center (BEXCO) in Busan.