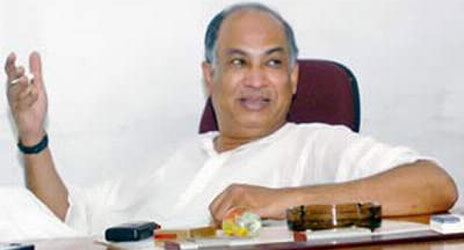 While testifying for himself before the International Crimes Tribunal (ICT)-1, BNP lawmaker Salahuddin Quader Chowdhury today said he is a Bangladeshi by choice, not by birth.
Chowdhury, charged with committing crimes against humanity during the Liberation War, however carried on with his telling of seemingly irrelevant histories amid repeated protests from the prosecution.
On his third day as the first defence witness (DW), Chowdhury started the day with some corrections in his deposition, which was recorded yesterday. Then he again started testifying, telling historical context from here and there.
From British to Pakistan period, from Lord Curzon to Bangabandhu Sheikh Mujibur Rahman, the BNP lawmaker has gone through all.
Chief prosecutor Ghulam Arief Tipoo, prosecutors Ziad Al Malum, Sultan Mahmud Simon and Tureen Afroz raised objection several times, saying, "These are all irrelevant and in no way is connected with the charges framed against Chowdhury. He is just wasting time of the tribunal."
The tribunal also reminded Chowdhury on several occasions not to waste time. Chowdhury, however, refused to accept that he was telling anything extra, saying, "I have used every single word in this after giving a lot of thoughts."
As the tribunal was going into the break, the BNP lawmaker uttered some indecent words, which are not even publishable.
Son of the then Muslim League leader Fazlul Quader Chowdhury, SQ Chowdhury was particularly accused of masterminding the 1971 killing of Nutan Chandra Singha, a reputed philanthropist and industrialist in the port city of Chittagong, and he is said to have instigated the Pakistani army to kill Singha as they preferred to spare him.
In their opening statement, the prosecution said Chowdhury along with his father created havoc in Chittagong, particularly in Raozan and Rangunia, in 1971 massacring many Hindus in Hindupara of Madhya Gohira and Jagat Malla para.
Chowdhury was indicted on April 4, 2012 on 23 charges of crimes against humanity.
@rrajowan / BSS