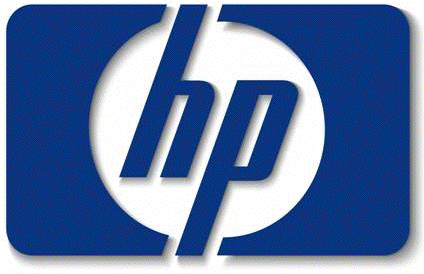 Hewlett-Packard just announced it would fulfill its promise to make the code of its dormant mobile operating system, webOS, open-source … by September.
The company, which effectively stopped the webOS platform in its tracks when it killed the HP TouchPad tablet and Palm line of phones last summer, said in a statement that it would gradually release parts of webOS to the open-source community over the next eight months. Starting this month with Enyo 2.0, the webOS developer tool, HP will make individual elements available bit by bit. (The full schedule is below.)
On webOS Nation, a forum for enthusiasts of the platform, some members complained about the long schedule. Member kill_Dano said, "Seems like a really long time to do this. HP should have hired more people," and another commenter noted HP's September deadline was "a little longer than hoped."
Other forum members raced to defend HP, however, with some even saying the schedule was "pretty aggressive."
"I would rather them take time and get it right," member gargoylejps said, "than rush something out the door and mess up. Realize, every line of this code has to be reviewed to make sure its not infringing on someone else's intellectual property. If this were released with some Apple, or Google, IP in it, we could see any new device held up for, literally, years as they tie up things in court."
Looking at some comparable projects, the Open Handset Alliance, led by Google, was formed in November 2007, and the first Android phone got FTC approval in August 2008 — about nine months. And when Symbian, the operating system on most Nokia phones until this year, went open-source, it took a year and a half.
"We feel really good about the timeline," an HP spokesman told Mashable. "We're thrilled to be putting some of the code into the hands of developers today. We feel it's a smart and aggressive schedule. This is par or ahead of par for something of this scale."
After the schedule is complete, HP says it'll continue to be involved in the development of webOS.
"We've got a full development staff on it," HP's spokesman said. "1.0 in September is just the beginning. We're going to be collaborating with the community. But it's tough to speculate. We want webOS to take on a life of its own, and there's no better way to do that than open-sourcing it."
HP acquired webOS when it bought Palm in 2010, and the company attached its entire mobile strategy to the platform. All that changed when CEO Leo Apotheker took over, though, who eventually decided to discontinue the TouchPad last August.
Shortly afterward Apotheker was fired, but the fate of webOS remained up in the air for a while. After rumors about a sale, HP said in December that it would be taking webOS open-source.
Here's HP's full schedule for open-sourcing webOS:
January: Enyo 2.0 and Enyo source code; Apache License, Version 2.0
February: Intended project governance model; QT WebKit extensions; JavaScript core; UI Enyo widgets
March: Linux standard kernel; Graphics extensions EGL; LevelDB; USB extensions
April: Ares 2.0; Enyo 2.1; Node services
July: System manager ("Luna"); System manager bus; Core applications; Enyo 2.2
August: Build release model; Open webOS Beta
September: Open webOS 1.0
Source : Mashable