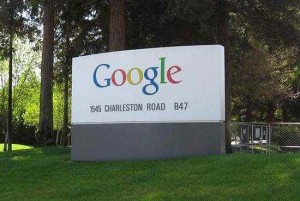 Google has unveiled plans for a new class of shares in a move that will allow its billionaire founders to retain long-term control of the company.
The internet search giant will give existing shareholders one new share for each one they own, but as the additional stock will not carry voting rights its co-founders Larry Page and Sergey Brin are set to retain their influence.
The company had feared that the position of senior managers would be diluted as a result of stock options for staff and in the event of acquisitions.
Google, whose co-founders own around 30% of the company, said the move would preserve its corporate structure and allow it to remain focused on the long term.
The proposal, which is subject to shareholder approval, was unveiled as the company reported a strong quarter of trading, with revenues up 24% to 10.65 billion US dollars (£6.7 billion) and profits ahead 61% to 2.89 billion US dollars (£1.8 billion).
Mr Page, who is chief executive, said the company saw "tremendous momentum" from its investment in products such as Android, Chrome and YouTube.
He added: "We are still at the very early stages of what technology can do to improve people's lives and we have enormous opportunities ahead."
Google's paid clicks, which reflect how often users visit adverts, increased 39% on a year ago in the three months to March 31.
Source : Orange News